A landmark issue is coming up for Todd McFarlane's long running Image book Spawn. But #300 will star more than the talents of the Toddfather.
The 300th
Spawn was, far and away I think, one of the most popular books in the early days of Image. The creator-fueled publisher had a number of hits in the mid-90s, but only a few have lasted, and that's a list that includes Spawn.
Todd McFarlane's classic title stars a former human named Al Simmons. Killed and sent to hell, Simmons returned to the Earth as a hellspawn, a demonic-power infused warrior.
Spawn's story goes in all different directions from there, including crossing over with other Image heroes. But as many different ways that Spawn has appeared, he's still hitting stands on a regular basis. Hence the upcoming 300th issue.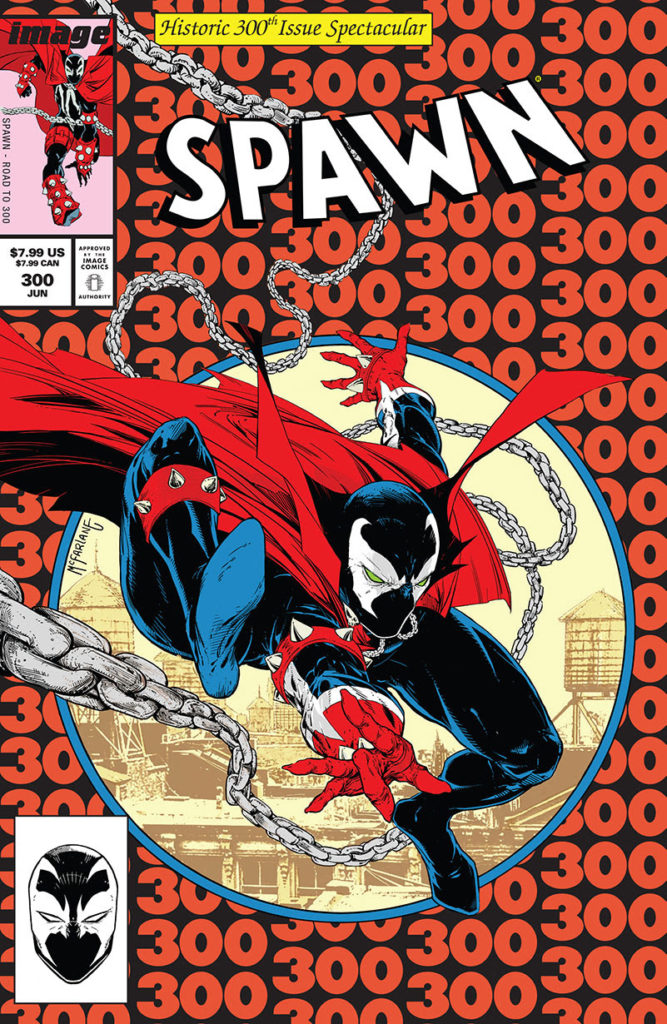 "I created SPAWN back when I was a teenager hoping to someday break into the comic book industry," said Todd McFarlane, SPAWN creator, and Image President.  "Now, over 40 years later, not only was I able to have a career drawing and writing comics, but SPAWN has been by my side for most of that journey. Even more exciting, SPAWN is becoming the longest running creator-owned comic in the world!
 
"The group of creative folks helping out on this historic SPAWN 300th issue is something that I hope thrills the 'inner 15-year-old" in all of us. Plus, to have Greg Capullo come back to this title after so many long years, is what has me most excited as I personally consider him to be the top talent drawing in our industry today" said McFarlane.

Todd McFarlane
Did you say Greg Capullo?
Yep, the famed Batman artist actually first made his name with Spawn, and now he's back for #300. He's not alone though, as Spawn's latest anniversary book will have a seriously cool list of talent involved.
Current SPAWN artist, Jason Shawn Alexander, fan-favorite J. Scott Campbell (Danger Girl, Spider-Man), rising star Jerome Opeña (Uncanny X-Force, Seven to Eternity) and best-selling writer Scott Snyder (Batman, Metal, Wytches), all bring their talents aboard to help usher in SPAWN's next grand evolution.

Todd McFarlane Productions press release
Clocking in at a monster 72 pages, Spawn #300 will hit the stands on August 29th, complete with Spider-Man tribute cover (also originally drawn by McFarlane). It'll run you just $7.99 USD.