Hasbro is taking another stab at the stealth suit that Spider-Man from the Big Time arc from a few back. It'll be an Entertainment Earth exclusive.
Update: Big Time has been popping up at a few online retailers. He might be a general "online" exclusive
Big Time
When you think of Spider-Man, there are probably only 2 costumes that pop into your head. There's the black symbiote suit of course, and the classic red and blue(/maybe black). That's kind of it for ti iconic ones. Spidey though, has tons of other suits that he's donned across the decades, some more fan favorites than others.
Where the "Big Time" suit ranks on that list is kind of up to your sense of Spider-style. It's fairly different in look, since the costume is a green and black, and really stands out from the rest of the web-head's wardrobe.
The new figure looks to be an improvement on the previously released model. He's the same 6″ scale as before, but the colors look more vibrant. The articulation is likely better as well. I'm pretty sure the Marvel Legends line from Hasbro has kicked it up a notch since the first Big Time was made.
Clocking in at $20.99 USD, Big Time Spider-Man is expected to ship out this coming October. Pre-order him here.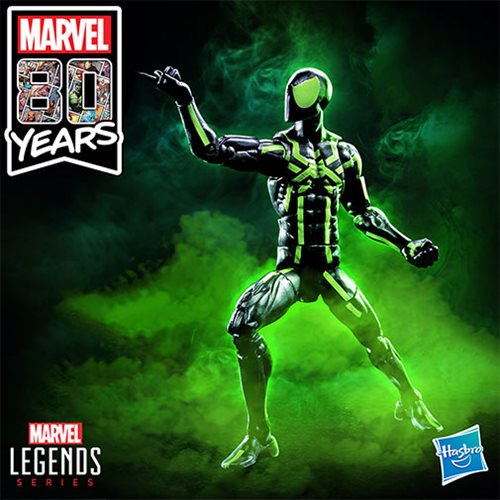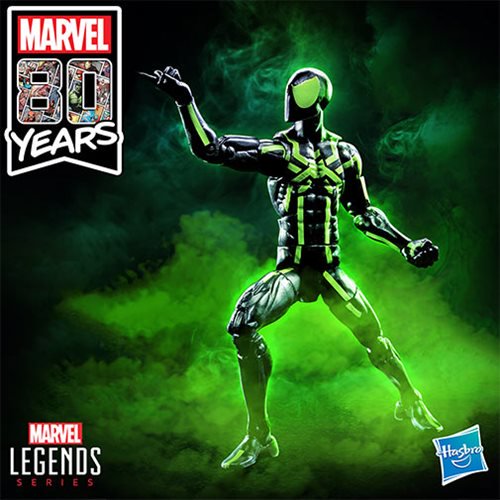 Celebrate 80 years of Marvel with Marvel Legends 6-Inch Action Figures. Collect them all! Ages 4 and up.

This 6-inch tall action figure is so much larger than life! This articulated plastic Spider-Man Marvel Legends 6-Inch Big Time Spider-Man Action Figure includes comic-accurate deco. He's got to make it show, yeah! Peter Parker is ready to take on new challenges in this exclusive action figure. He's going to tell you how life is one big adventure!

Entertainment Earth