Gaming peripheral and consumer electronics company Viotek extends its line of monitors with 2 new offerings at CES.
Shaking things up
If you're aware of Viotek, then you know this announcement is something of a change for them. I'm actually not familiar with the brand, but according to them, they're more known for curved monitors than the more traditional form factor.
Today's announcement though offers a little of the former and a little of the latter. First up, let's take a look at the very impressive looking SUW49C Super Ultrawide 49-inch HDR monitor.
This unit is actually already available, but Viotek is showing it off nonetheless. It's kind of obvious why, since it's a stunner.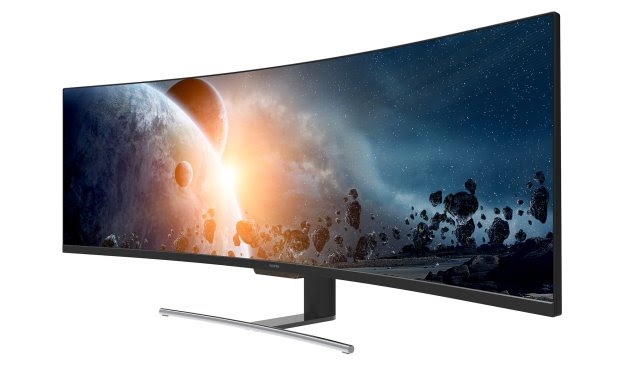 SUW49C
49-inch 32:9 super ultrawide display
Ultra-thin, bezel-less design
AMD FreeSync
144hz Refresh Rate
3840×1080 Resolution
1800R Curvature / 178° Viewing Angle
1M:1 Dynamic Contrast, 16.7M Colors, 99% sRGB Gamut
4ms Response Time w/ Overdrive
Gameplus Crosshair Functionality
Xbox Ready
Remote Included
VESA Mountable
Internal Speakers
Available in Black w/ Silver Stand
Backed by One-Year Warranty and Industry Leading Dead Pixel Policy
MSRP: $990 ($799.99 introductory price)
More traditional
While the above is pretty awesome, it's not the newest from Viotek. That'd be the GFT27DB. Yes, I know these names don't exactly roll off the tongue. They are nice looking screens though, so who really cares?
The goal of the GFT27DB is to marry a TN display to something that actually provides great colors. That's not something that you see every day, but that's what Viotek means to provide.
According to the company…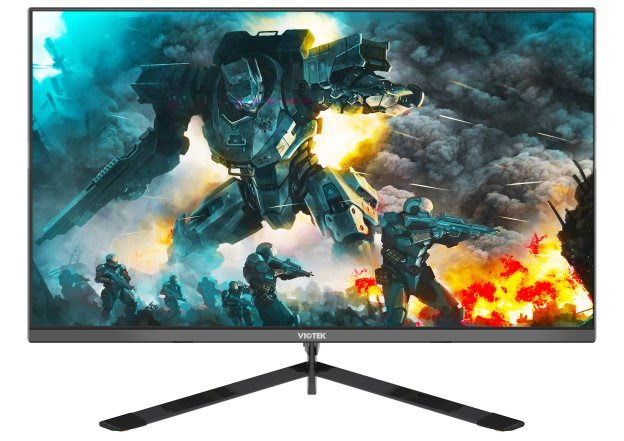 The Viotek GFT27DB combines the ultrafast 1ms response time TN panels are known for with an impressive deep, rich color and contrast rivaling most VA panels. With an sRGB color gamut of up to 115 percent, Viotek's latest gaming monitor breaks down the barriers of traditional TN panels.

"It offers the best of both worlds," says VP Brett Barbour. 


Viotek press release
Sounds like it might be a winner. There's no official release date for this one however, or a price for that matter. Though it certainly seems like we might be hearing something soon. We'll let you know if we do.
In the meantime, here's the official rundown on the specs.
GFT27DB
27-inch 16:9 Widescreen Flat Panel Display
Ultra-thin, Bezel-less Design
AMD FreeSync
144hz Refresh Rate
2560×1440 WQHD resolution
1M:1 Dynamic Contrast, 16.7M Colors, 115% sRGB Gamut
1ms Response Time w/ Overdrive
Gameplus Crosshair Functionality
Xbox Ready
Anti-Glare Screen
VESA Mountable
Available in Black
Backed by One-Year Warranty and Industry Leading Dead Pixel Policy
MSRP: TBD