The longtime game company has revealed the designs for its new console, with both a modern and classic variant.
The Facts
The reveal came in a newsletter released by the company July 17, which detailed the design of the new console. Named the Ataribox, the console incorporates elements from the company's earlier console aesthetics.
"Inspired by classic Atari design elements (such as the iconic use of wood, ribbed lines, and raised back); we are creating a smooth design, with ribs that flow seamlessly all around the body of the product, a front panel that can be either wood or glass, a front facing logo, indicator lights that glow through the material, and an array of new ports," the newsletter reads.
The console will have an HDMI port, four USB ports and SD card support. Buyers will have the option of a woodgrain or red and black design.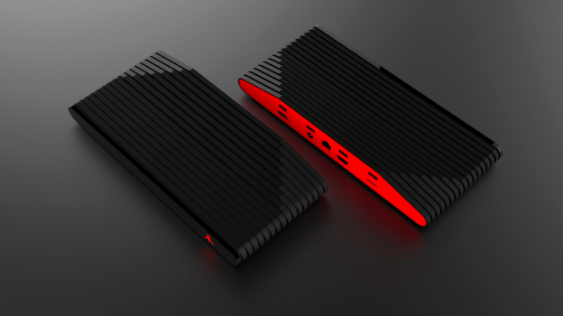 No other information was revealed on specific specs or available games. However, the company promises more information will be made available soon.
First revealed during E3 last month, Atari teased that a new console was in development by the company for the first time in over two decades. The console is PC based and is intended to support old and current games alike.