Deep Silver and Piranha Bytes' Risen sequel gave fans a much better look at one of the trio of factions that make up the world of Risen 3- the Demon Hunters.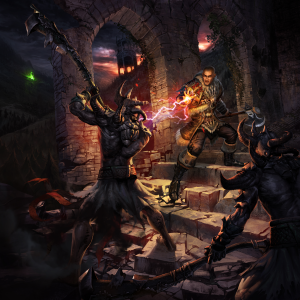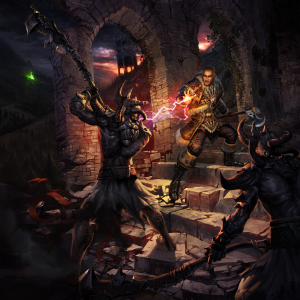 If you're unfamiliar, the world in Risen 3 is one that's been 'forsaken' by its gods, which basically means that they left it behind. What this makes is a place that evil demons can frolic free in without worry of divine retribution… well, not if the Demon Hunters have anything to say about it anyway.
No, demons probably won't have the best of times up against these bad boys of the Risen 3 universe as they live for the hunt and taking down the scum of the afterlife made flesh. Fueled by their own negligence at stopping the tide of evil before it started, and "with the best weapons and armor mankind has to offer", the Demon Hunters are an order of 'dark knight'. And that doesn't mean that they're bad guys or dress up in bat costumes, it means they fight against the darkest of nasties you can imagine.
One of the three playable factions, the Demon Hunters join the battle to free a fallen world when Risen 3 launches on the Xbox 360, PS3, and PC this August the 12th. Check 'em out in action in the gallery below.