Try the latest Call of Duty on the cheap tomorrow as the Ghosts free multiplayer demo starts up on Xbox Live.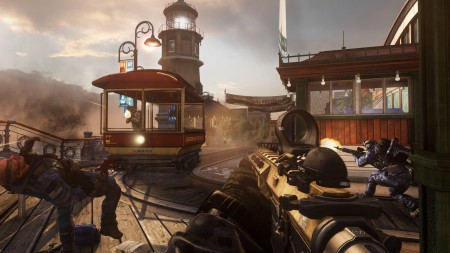 Starting tomorrow, Friday the 7th, Call of Duty: Ghosts will be hosting a free multiplayer weekend on Xbox Live for the 360 and Xbox One. If you're lucky enough to be off from work/school, the event starts up at 10am (PST) and will run all the way through to the 10th (which is Monday).
The demo that'll be playable will feature three maps in total including Strikezone, Warhawk, and Prison break. As for the modes you'll get to play around with, you'll have Search & Rescue, Domination and Team Deathmatch at your disposal along with the first map of the Extinction campaign, Point of Contact.
All you need to do to take advantage of the free weekend is sign into Live and download the demo. Then bask in the glory of CoD multiplayer and the weekend of respawns that no doubt awaits.