November 22nd has been quite an eventful day, with Super Mario 3D World, The Legend of Zelda: A Link Between Worlds, and Xbox One hitting stores.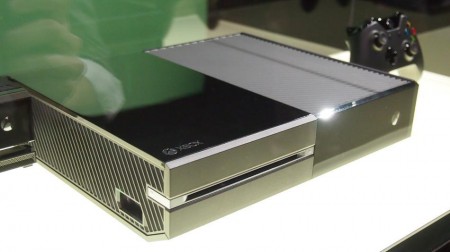 The Xbox One had some strong competition on its launch day, not to mention the PlayStation 4 with the week long head-start it got. So far the reception that it received isn't very different from the PS4's. One its launch day, the Xbox One sold over one million copies. Of those purchases, a little less than one percent of customers have complained about strange sounds coming from the disc drive after a game is inserted into it, along with disc reading errors. In the wake of problems such as this one, Microsoft said that they are dedicated to helping their customers in need of assistance with these problems, and will be replacing defective units.
Positive reception towards the Xbox One highlights features such as the console's interface and smooth navigation; others mention the TV features, such as changing the quality of the picture using the Xbox One. There was an overall favorable outlook on the voice commands, be it use for navigation or the TV feature. Some customers praise the Xbox One's ability to perform multiple tasks flawlessly. As a multipurpose entertainment device, it seems to be a real winner, and further sells the idea that consoles can be more than just devices to play video games on.
Sources