Or, more like 'this morning' since this is going up after the clock has struck 12 on the east coast.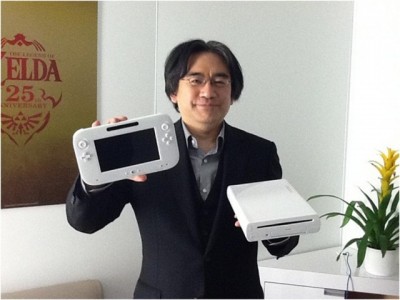 What's going to be covered in this one might have you scratching your heads, especially since the update that's brought some new functionality to the Wii U has already hit. Never fear though, because we have the answer- its games.
The Nintendo Direct presentation, kicking off at 7am Pacific and 10am Eastern time, will be focused squarely on games, games and more games. Nintendo's Holiday lineup will be that star of the show as the company talks up its 3DS and Wii U slate for the oncoming Holiday.
The season is always a big one in the gaming world (as it is for everybody), but it's especially important for Nintendo as the company looks to have a solid quarter 4 to make up for the lackluster performance of the Wii U this past year, its first on the market.
We've showcased a few of the titles that are coming up and Nintendo actually looks to have a pretty strong lineup set for Holiday 2013, headlined by Super Mario 3D World. Stay tuned to this site right here tomorrow morning (or again… this morning) for the full picture of what you'll be playing as the year turns over.