Xbox One early adopters who grab a copy of Forza Motorsport 5 to go along with their shiny new console might want to have a look at what Mad Catz will have on store shelves right along side the game.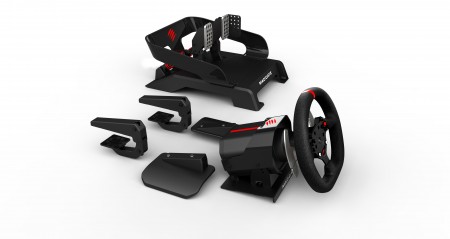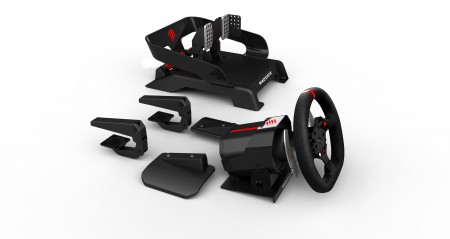 Announced late last week, the Xbox One Force Feedback Racing Wheel is being touted as a "premium quality racing game controller" in every way. And when they say 'every way', they mean it. The wheel will not only offer twin, force feedback motors, but will have all the bells and whistles including a real suede leather wheel and a "luxury CNC anodized aluminum wheel face". The face is even removable if you'd like to change it up down the line.
"As we approach the Holiday season, excitement continues to mount for Xbox One and we're pleased to announce our second premium product for the console" said Darren Richardson, the President and Chief Executive Officer of Mad Catz Interactive, Inc. "We have previously commented on how the enhanced performance of Xbox One opens up additional scope for innovation and believe that the precision engineering and customization of the Force Feedback Racing Wheel will appeal to the passionate racing gamer."
The wheel will also ship with a full pedal set and even that is tricked out. Players can adjust the resistance, the pedal height and even the spacing on the gas and brake pedals. I could be wrong here, but I can't remember any wheel or driving setup for a console in the past having anywhere this much in the way of embellishment.
Mad Catz has been on a massive winning streak though with their PC peripherals and Triton headsets, so it probably shouldn't come as much of a surprise that the first of their next-gen console add-ons is top of the line.
Look for the Xbox One Force Feedback Racing Wheel from Mad Catz to hit retail shelves this Holiday Season.