Atlus and developer Ace Team's massively strange first-person beat'em up Zeno Clash II is now on consoles.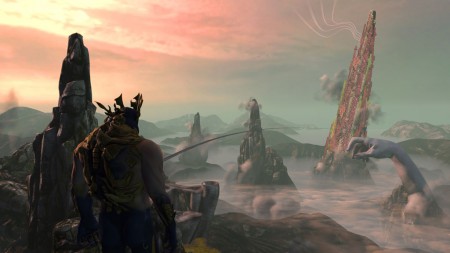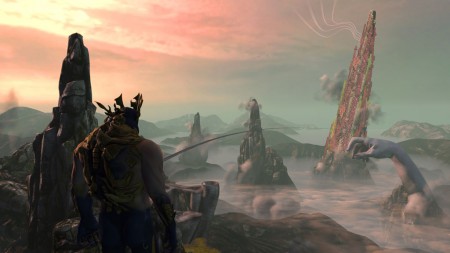 If you don't know the Zeno Clash series of PC games, then know this- they're beyond strange. And I mean like, punching some kind of bird-man-thing in the face repeatedly strange.
The action takes place in a twisted landscape of Zenozoik. A post-apocalyptic-like world where animal-men and humans uneasily coexist. It's a really bizarre world too that developer Ace Team has crafted- and yes, I realize I keep saying that. But aside from 'odd', the game also features some beautiful graphics and one of the best translations of classic beat'em up action in the first-person perspective to ever hit a video game. That's no easy feat in and of itself.
Zeno Clash 2 picks up where the original left off — Father-Mother locked in prison, his children scattered to the winds of Halstedom, and the protagonist Ghat drowning his sorrows in a local bar. Spurred into action by his sister Rimat, Ghat starts off on a quest to free Father-Mother and winds up on an epic adventure that puts him at odds with the mysterious overseer, Golem.
Ready for maybe the strangest, quirkiest games ever made? Zeno Clash II arrives on the PSN and Xbox Live today for $14.99 and 1200 MS points respectively. The game is also available now for the PC and is on the way to the PSN in Europe on July 31st.