Going to be in NYC at the end of the month? Then you might want to stop by the Ripley's Believe it or Not Odditorium and see the brand new 1960's Batman line from Mezco Toyz for the first time – and get one for yourself.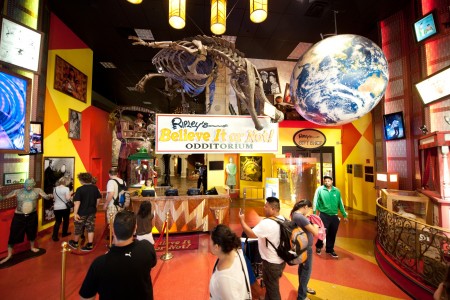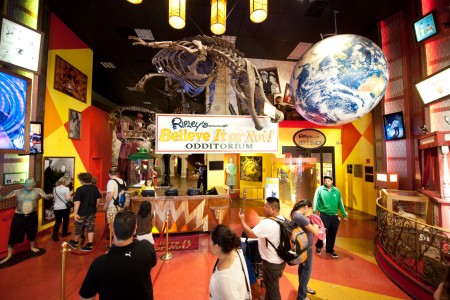 The campy 1960's Batman TV show is making a huge comeback thanks to the rights finally being issued to toymakers. Mezco is capitalizing on this with a very cool looking series of Mez-Its minifigures featuring all the signature characters form the show and their official likenesses. Yes folks, the dream of having a tiny Adam West and Burt Ward on you desk is finally a reality.
Mezco will have a lot more than just lil' Adam and Burt though. The New York based toy company will actually be producing the Batmobile and figures based on The Penguin, The Joker, Catwoman and The Riddler as well. And in a very cool twist- they'll be making a 'Riddler thug' as well. If you remember the show, then you remember why that's cool as every villain on there seemed to have their own personal army of baddies. Hopefully we get more toughs for the rest of the rogues gallery to boss around eventually.
Continuing the classic Caped Crusader theme, the toys will actually be being delivered to the Ripley's Odditorium in a classic Batmobile, styled like the one from the show. They'll be hosting a giveaway too where you can take home one of Mezco Toyz' DC Universe Mez-Itz for yourself. There's uh… a cosplaying catch though.
The first 200 people (which is actually really generous) to show up dressed as their favorite character from the 1960's Batman TV show will get not only one of the figurines, but also will be on the receiving end of a discount for entry to the Odditorium to see the new Batman stuff. Pretty nice and a fun time for sure.
If you'd like to attend the event, it'll be at the Odditorium (which is located on 42nd street in New York City) from 11am to 1pm on Tuesday, June 25th. The Batmobile will be parked outside the museum of all things odd for the entirety of the event too, and pictures are welcome.