One can never have too much of Geralt of Rivia.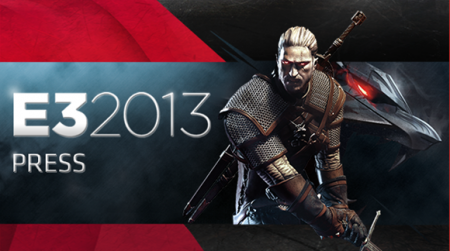 The 'hero' of developer CD Projekt Red's incredible series of action/RPG's, Geralt is back for what might just be his final quest (if you can believe CD Projekt Red), and his first on next generation consoles. The Witcher 3: Wild Hunt brings a first for the series- a wide open world where adventurers can get into all manner of trouble. Of course, that's just the way Geralt likes it.
According to CD Projekt Red boss Adam Badowski, that kind of gameplay that just wasn't possible in the way they woulc have liked until the Xbox One and PS4 came into being.
"We're really thrilled to be able to participate in this industry-defining moment and be among such critically acclaimed developers" – said Adam Badowski, CD Projekt RED Studio Head.

"There's a lot of magic between the third Witcher and Xbox One – we felt it since receiving development kits some time ago. A lot of effort on our side was made to usher the potential of the next generation with a new kind of RPG experience – for the first time we could open the world to the extent we wanted and tell the story with the flair it deserves. I'm confident that we'll deliver something groundbreaking and I hope, based on what we've released today, you're seeing this as well.", Badowski added.

"Microsoft delivered some pretty amazing technology and we're extremely excited that we'll be able to show the full potential of REDengine 3. No boundaries, no technological limitations – the hardware's pure power and our creative vision will produce some outstanding visuals and unparalleled gameplay." Said John Mamais, Head of Production at CD Projekt RED.
And just to give you an idea of what these guys are talking about, have a look at the following video straight form the game's premier at E3. And keep in mind this is all GAMEPLAY footage.
Now that you've seen that, check out head writer Borys Pugacz-Muraszkiewicz and others from the team as they walk you through a little more of the story behind the events in The Witcher 3: Wild Hunt. Honestly, I had a little trouble telling the actual helicopter-camera shots of the European wilderness from the in-game footage. Now that's impressive.
Oh, an Borys actually hangs out with wolves. That's pretty impressive right there too.
The Witcher 3: Wild Hunt is on target for a 2014 release on the Xbox One, the PS4 and (of course) the PC.