The Batman is back, and ready to roll (with his Batcycle) straight from the Flash movie and onto collectors shelves in 2024, courtesy of Hot Toys.
Dual Knights
It's no secret at this point that the Dark Knight is set to play a key part in the upcoming The Flash movie. And while actor Michael Keaton's classic version is getting all the press, the movie will actually have two versions of the hero represented, from (presumably) both the pre and mid-Flashpoint realities. So yeah, Batman '89 is awesome, but there's a big section of fans that are pretty pumped about Ben Affleck's Bat turning up once again too.
With an awesome-looking costume that riffs on his classic appearance, Affleck's Batman will be in a few scenes in the film. One of those looks to be pretty high-action too, and include him taking an impressive new Batcycle into action.
If you're among the Snyderverse loyalists looking forward to seeing that, then you're gonna be happy with Hot Toys' latest announcement. That's because, joining the company's other The Flash offerings, Hot Toys will indeed be bringing that little slice of the DCEU to fans next year.
The Batman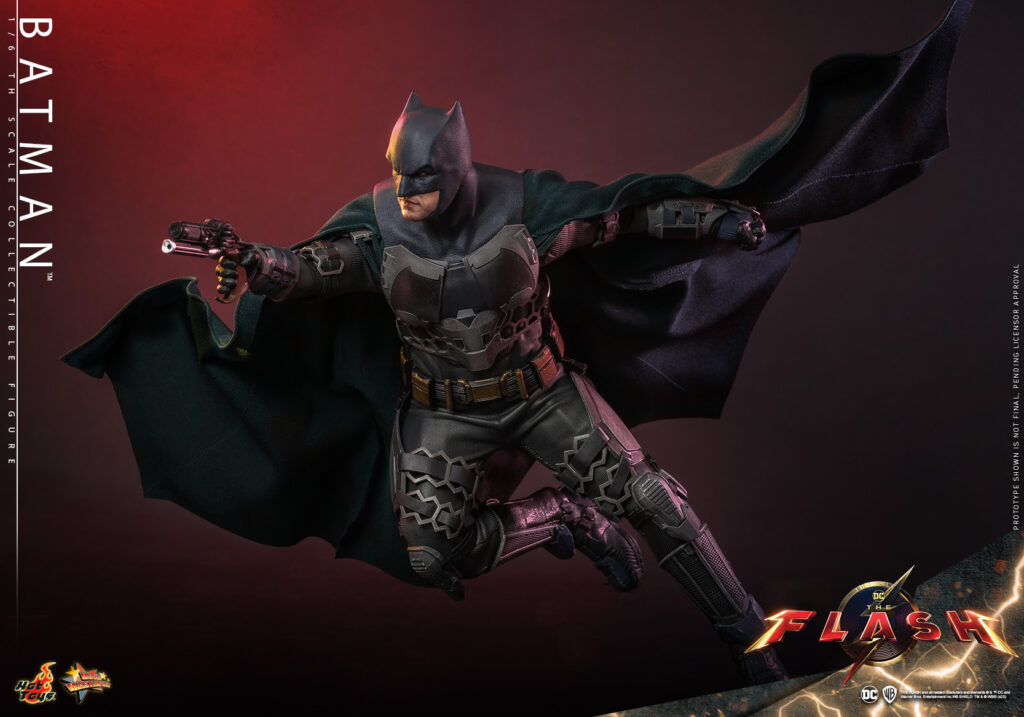 Drawing inspiration from the character's appearance in The Flash, this highly detailed and hand-painted Batman Collectible Figure features a newly developed cowled head equipped with Hot Toys' innovative rolling eyeballs feature which allows collectors to adjust the figure's gaze when posing.Three interchangeable lower face plates allow fans to capture different ultra-realistic facial expressions. An additional cowled head with a seamless neck joint is also included.

The detailed silver and gray Batman outfit is embellished with distinct screen-accurate textures, and is meticulously painted to show signs of weathering. Adjustable armored elements around the chest and feet also allow for a greater degree of movement.

Batman's accessories include a sculpted utility belt in metallic gold and a wired fabric cape, as well as a grapple device, Batarangs, and a specially designed LED-illuminated display stand with Batman logo.

The Batman 1/6 Scale Figure is available for pre-order now, via Sideshow.

Sideshow Toys press release
His ride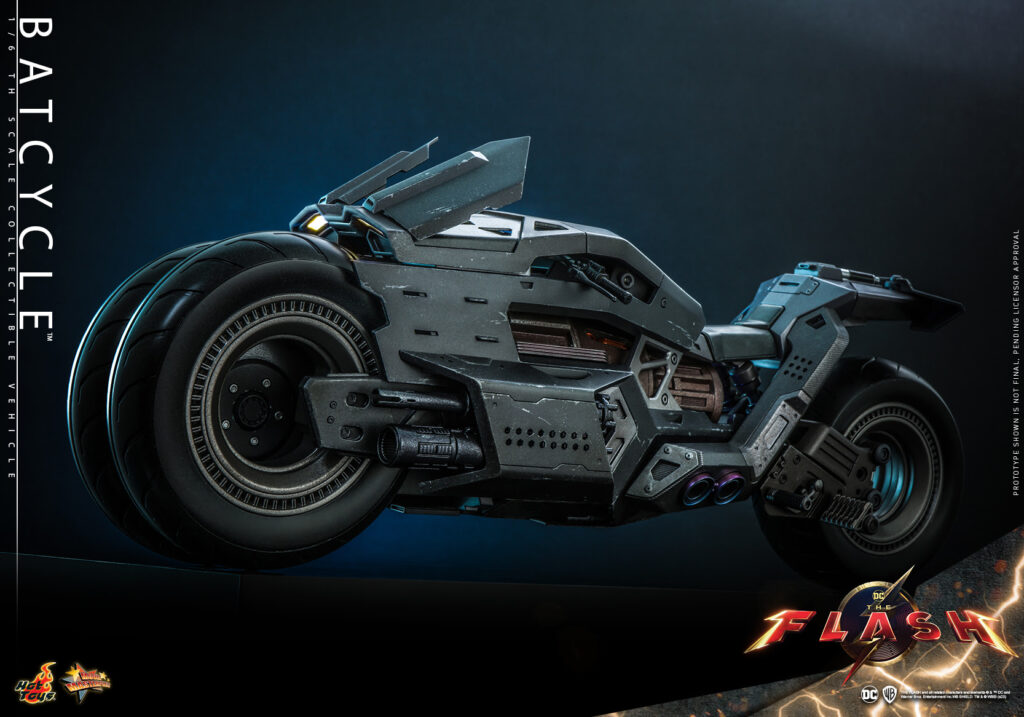 Excited DC Comics fans caught a glimpse of Batman's high-tech bike in The Flash trailer — and now they have the opportunity to add a 1/6 scale version to their collection! The Batcycle Collectible recreates Batman's incredible vehicle with extreme precision and attention to detail. Measuring over 22″ (56 cm) in length, the Batcycle boasts USB-powered, LED light-up features on the headlight and tail lights, adjustable handlebar and wheels, rotating rubber wheels with a realistic tread, and screen-accurate detailing and paint applications on the side-mounted weapons, engine, frame, and exhaust.

The Batcycle Collectible Vehicle is available to pre-order now at Sideshow.com.

Sideshow Toys press release
The bundle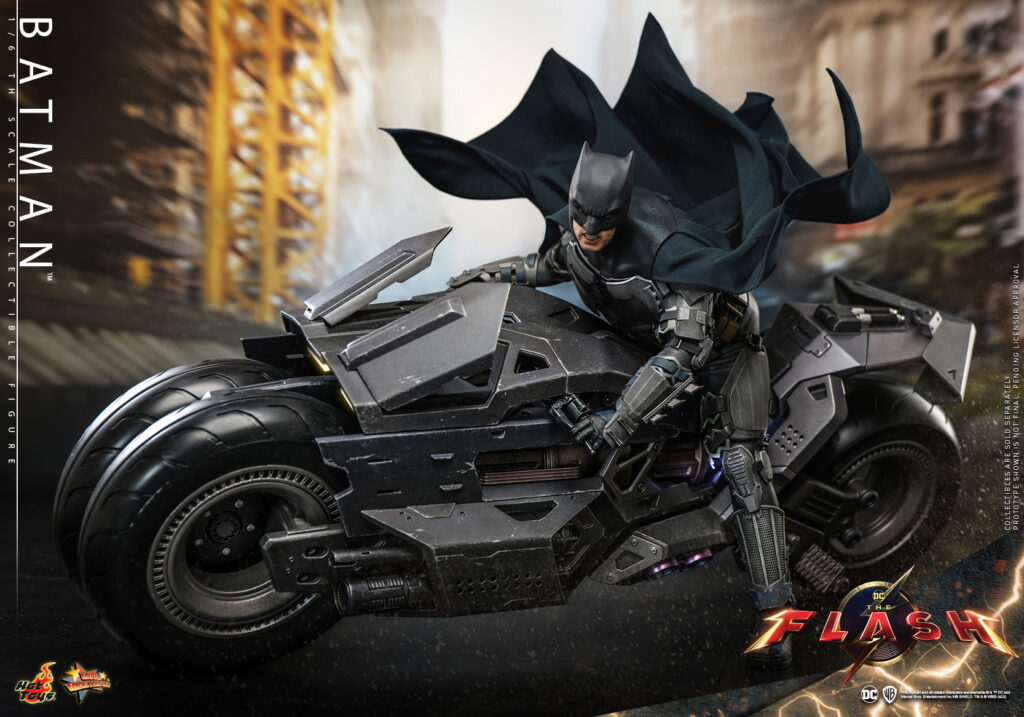 How's that stuff sitting with you? Into it? Want both? Well, there's a deal for that. Along with the two items, which are available separately, Hot Toys also has a bundle ready that includes both Batman and the bike.
Batman will run you $290 USD, his Batcycle is priced in at $410, and that bundle is a beefy $665. As chunky as that last price tag sounds, it does shave a little bit off the combined cost. So if you want both, you might want to go that route.
All three of the above are up for pre-order right now, with a second-half of 2024 ship date (presently).