While 2K's WWE series of games usually pumps out a mix of icons and modern superstars, the Pretty Sweet DLC is all about the current.
Too sweeeeeeeeeetttttttt
If you've been playing the excellent 2023 edition of the WWE 2K series, then you've no doubt been enjoying its mixture of modern and classic talent. There's a fair shake of each included, though the roster in the base title does tilt a little heavier towards the former than the latter.
We saw in the first pack of downloadable content though, that the post-launch plan will add to both pretty evenly. Well, at least the first pack did. As for the second, it's basically all current guys and gals.
Headlined by a pair of tag teams, with both the OC and Pretty Deadly, the Pretty Sweet pack also includes rising star Tiffany Stratton. But wait, there's more, as a free update also packed in Mia Yim and Candice Lerae. New superstars just as bonus freebies? Yep.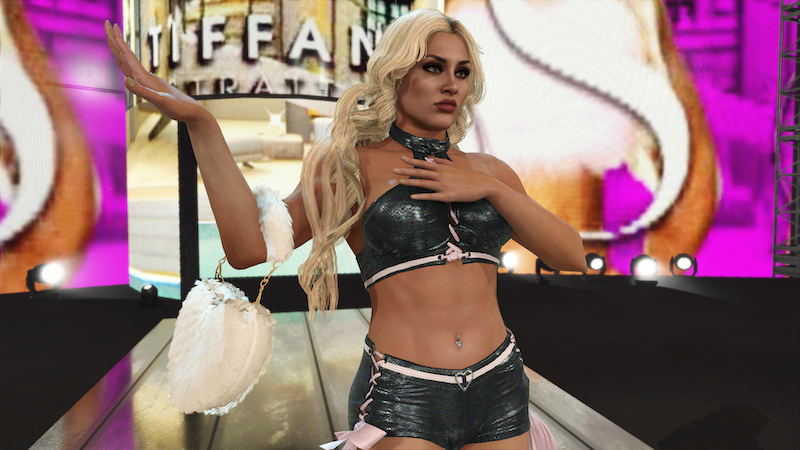 The above update and DLC is all available right now to add to your game. And again, Mia Yim and Candice Lerae are included in that update (1.10) and are free of charge for all versions of WWE 2K23.
Also worth noting is that the Facepaint Frenzy collection is on the way to MyFACTION mode, and will intro "alternate attires and facepaint exclusive to MyFACTION". That'll be headlined by Asuka, and hits on the 19th. Past that, there's the Night of Champions collection, which will hit MyFACTION on the 26th.
Don't forget that there's a bunch more DLC to come as well, with the Race to NXT Pack (dropping June 14th), the Revel with Wyatt Pack ( on July 19th), and finally the Bad News U Pack (on August 16th). One summer of grappling, coming up