Coming up this year, Session: Skate Sim is ready to deliver some new content for skate fans, as well as make the jump to Nintendo Switch.
Switchboard
Launching last year, Session: Skate Sim from NACON and developer Crea-ture adapted video game skating into more of a simulation than other titles have. It also took the sport back to the glory days of the 1990s, loaded with real-world(ish) places to jam.
Now Session is back, and set to deliver some new content. And that includes making the game a little easier to get started with, for those not so inclined.
Among the improvements made, the development team paid particular attention to the early stages of the game and to making it easier to master. With the recent patches, users can enjoy a more balanced learning curve and improved tutorial. Nintendo Switch™ users will also benefit from these improvements.


The developers are also working on new content for existing players. A new pro skater, new map (not a city!), new missions and new equipment items for greater variety in the game are all in development.


More details on improvements to the game and its content will be shared in the coming weeks.

NACON press release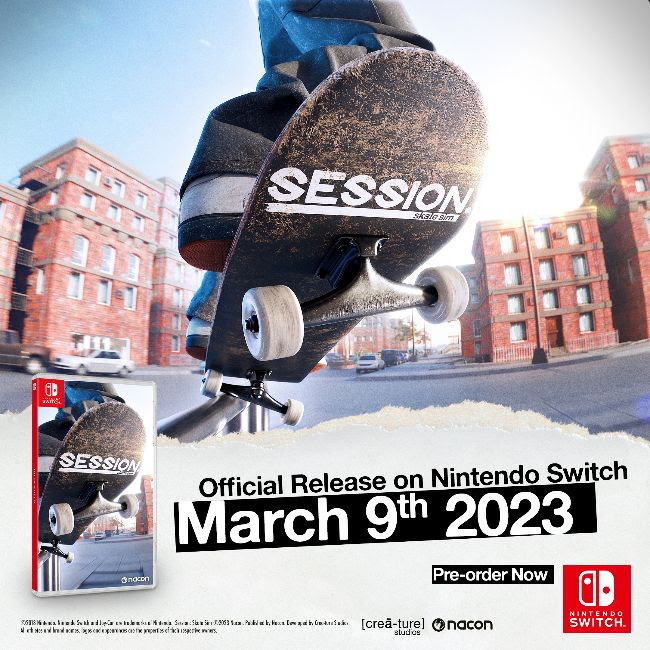 As said too, and noted above, Session is coming to the Nintendo Switch as well. That'll arrive on March 9th in the US (16th for the rest of the globe), and include some optimization that include using the triggers to turn.
You an nab some pre-order content too, which includes the Brandalised pack. That DLC will be loaded up with "exclusive deck and clothing designs".
Session: Skate Sim is out now for Xbox and PlayStation platforms as well as the PC.