The Bayonetta train just keeps on rolling, past October's Bayonetta 3, with Bayonetta Origins: Cereza and the Lost Demon. Look for it in March.
Witch-ay woman
It's a pretty great time to be a Bayonetta fan, as the wicked warrior witch is back once again in the long-awaited Bayonetta 3. That game launched for the Nintendo Switch in October, and saw Bayo once again taking on her monstrous foes with her staple lead and magic. But there's something in that game, that most fans might've missed.
Located within the bookstore called The Gates of Hell, is a special purchasable called The Old Picture Book. You'll need in-game cash to buy it, and three keys to unlock it, but once you do you're in for a very special treat. That's because it has a playable teaser for a game that was literally just announced.
Revealed at The Game Awards last week, Bayonetta Origins: Cereza and the Lost Demon casts players as young witch-in-training Cereza, on a quest to rescue her mom.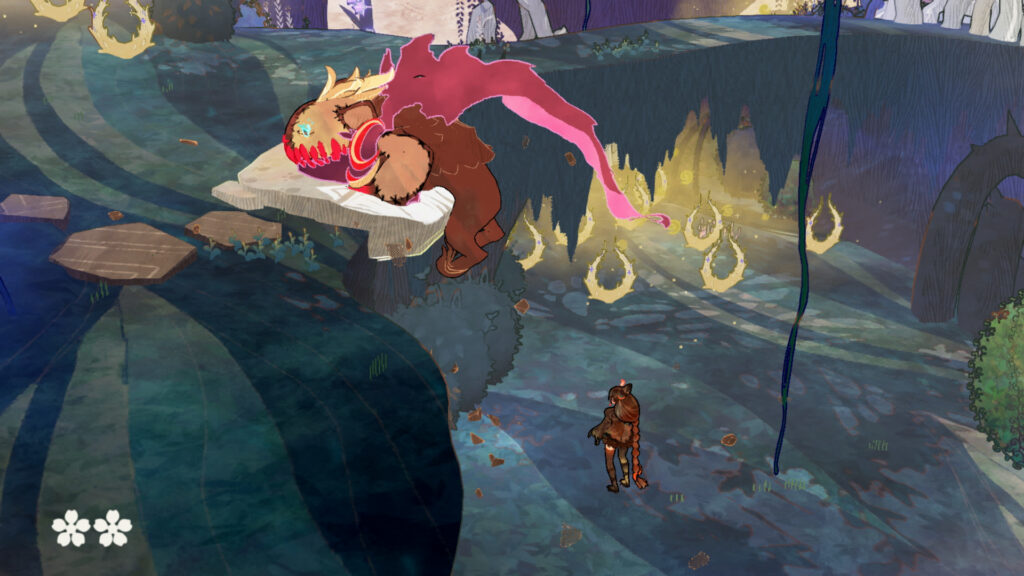 In Bayonetta Origins: Cereza and the Lost Demon, players take on the role of Cereza, a young apprentice witch, and start a fateful journey into a forbidden forest to gain the power to save her mother. In addition to sporting a striking and distinct storybook-inspired art style of its own, this new title also features gameplay never before seen in the Bayonetta series. Controlling both Cereza and her infernal demon partner, Cheshire, players will focus on exploration, combat and puzzle solving to help Cereza go deeper into the forest.


Nintendo press release
Look for Bayonetta Origins: Cereza and the Lost Demon to launch in full, exclusively for the Switch, on March 17th, 2023.