Mortal Kombat fans are in for a klassic treat, as the final revision of MK3 has arrived on GOG. The game lands along with a bevy of deals on retro titles.
Get over here!
When you think about it, Mortal Kombat 3 had a really weird lifespan. It wasn't as big of a hit when it arrived as many had assumed, though it got significantly better as time went on. That all culminated in the release of Mortal Kombat Trilogy, which was kind of one MK3 to rule them all.
The game resurrected a whole bunch of fan favorite characters and stages from both MK1 and 2. Though that wasn't all, as it also introduced some new gameplay. And now it's the latest addition to the Good Old Games initiative from GOG.
Mortal Kombat Trilogy, released originally by Midway in 1996, is the second and final update to Mortal Kombat 3. It features kharacters and stages restored from MK 1 and MK 2 as well as the "Aggressor" bar and new finishing moves. The release was possible thanks to the efforts made by GOG Team, who worked with Warner Bros to make it accessible for modern platforms. MK Trilogy is available only on GOG and joins other Mortal Kombat franchise games in our store – Mortal Kombat 1+2+3 and Mortal Kombat 4.

GOG press release
The addition of MKT isn't the only existing things happening at GOG this week though. That's because the Classic Twist Sale is rolling, and includes some solid deals on a bunch of all-time PC greats.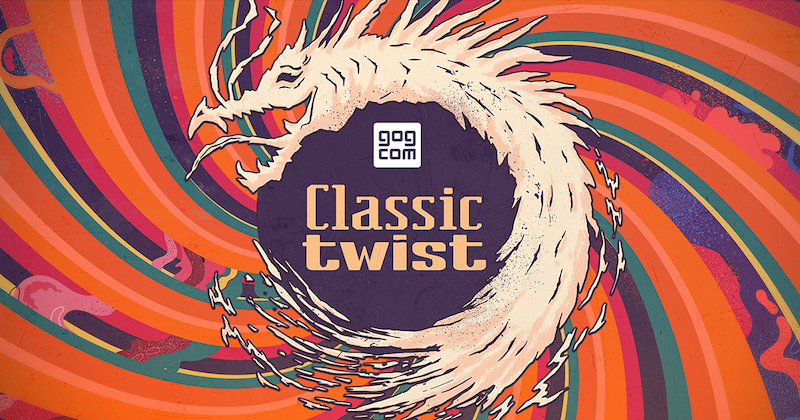 Deals include the likes of "Space Quest series (-67%), King's Quest series (-50%), Wizard & Warriors (-50%), Warcraft I and II Bundle (-20%), Warcraft: Orcs and Humans (-20%), Street Racer (-65%), Glover (-20%), Drakhen (-65%) and many more".
You've got a little while yet to take advantage of these, as the Classic Twist Sale runs until August 23rd at… 10pm UTC. When the heck is that? It's 6pm eastern. Don't worry, I didn't know either.