Remember X-Treme X-Men? A book that's had two runs in the early and mid-2000s, Marvel is bringing the book back for another round.
It's X-Treme!
Writer Chris Claremont is easily one of the most readily associable names with the X-Men brand. He's been linked to them since he started on the book, and for good reason since he wrote for the mutant heroes for over 15 years. So to say that Claremont in responsible for a good chunk of X-history is kind of an understatement.
And now he's about to get another mini-run going. That of course, will come via X-Treme X-men, a book that he has also worked on in the past. And right there with him is an artist who's also quite familiar with the X-Men, Salvador Larroca.
"I'm very happy to be teaming up with Chris again to bring back the adventures of the X-Treme X-Men!" Larroca said. "It's been a long time and I've missed this team and this book that I consider a child of mine. I hope fans enjoy what we're doing with this new run–there's lots of new histories to tell. This is the book that Chris Claremont fans have been waiting for and I'm proud to once again illustrate his awesome plots. Let's make this an instant classic!"

Salvador Larroca
Back to the… past
As for the book itself, that's planned to be a mini-series, running five issues total. It won't be set in the modern Marvel U, but will instead pick up after the final issue of (presumably) the second X-Treme run. According to Marvel too, this won't be a throwaway tale just because it's not set in the present. The publisher promises "wide-reaching implications for some of your favorite X-characters!"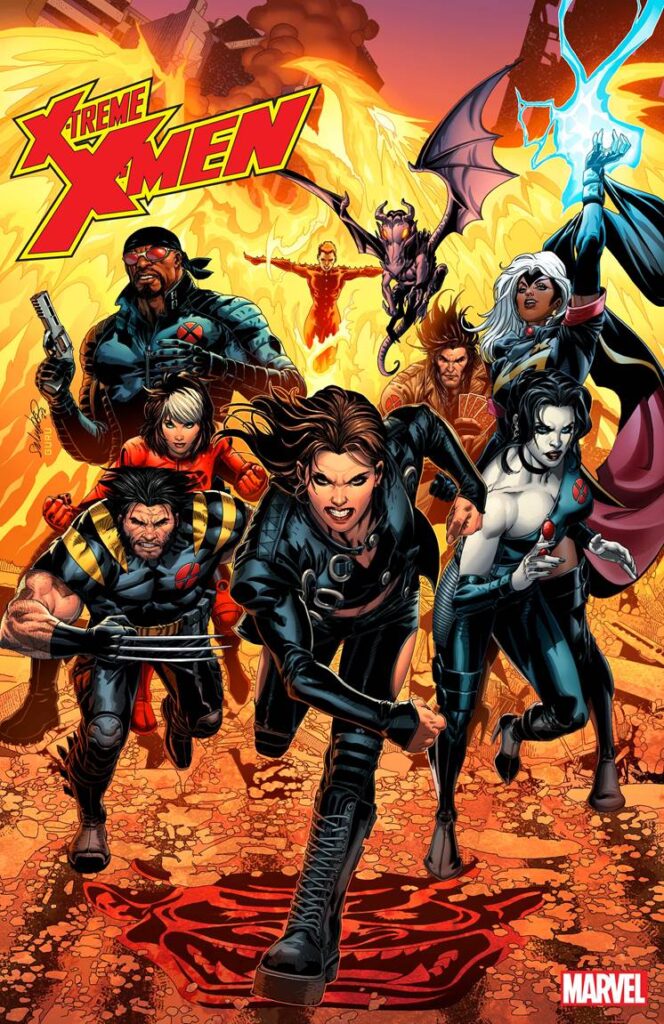 A powerful psychic attack on Kitty Pryde from her old enemy Ogun brings the X-Treme team back together for a high-stakes mission…but what secret is Ogun hiding, and will even the combined might of Bishop, Sage, Gambit, Rogue, Rachel Summers, Storm, and Wolverine be enough to stop his insidious plan? 


Marvel Comics press release
In addition to the book, which is scheduled to arrive on November 30th, there will also be a variant cover onslaught. This should be along the lines of what we've seen before, with X-Treme covers hitting a number of otherwise unrelated Marvel books. There's no date on anything there though, so stay tuned.