He's back. T2's T-800 and T-1000 are on the way to Call of Duty as limited time operators, but Activision's FPS is loading plenty more new content too.
Hasta la vista
Well here's something that you don't see all that often today, though I have to say it's very welcome indeed. The Terminator 2 version of Arnold Schwarzenegger's T-800 and Robert Patrick's T-1000 are easily the most iconic characters from the Terminator franchise, and that's exactly the pair that are coming to Call of Duty.
Thanks to a limited time Operator Bundle, the Terminators will be fully playable in the game. But while that's pretty slick, it's far from all that's on the way to the game for next week's mid-season rollout.
Here's the full rundown:
As part of this mid-season rollout, players can expect the Model T-800 and T-1000 Terminators to arrive from the future via Operator Bundles. There will also be "Titanium Trials: Endurance" in Caldera, the rise of Zombies in Rebirth of the Dead, a new Task Force Operator and more!


Tracer Pack: Terminator T-800 Mastercraft Ultra Operator Bundle and Tracer Pack: Terminator T-1000 Ultra Operator Bundle each feature ten items, including the Operators' own Finishing Move, Play of the Game, three Legendary Weapon Blueprints and more.

Activision press release
Along with all of the above, there's also a little bonus action to talk up, for those who've pre-ordered Modern Warfare II. Those players instantly receive the Final Judgement Bundle. And included in that, is "the Legendary "Deathknell" Operator Skin and the Legendary "Bloodthirsty" Weapon Blueprint for use in Vanguard and Warzone". Add in a bonus 1,500 COD Points, and you have a pretty nice incentive to pre-order.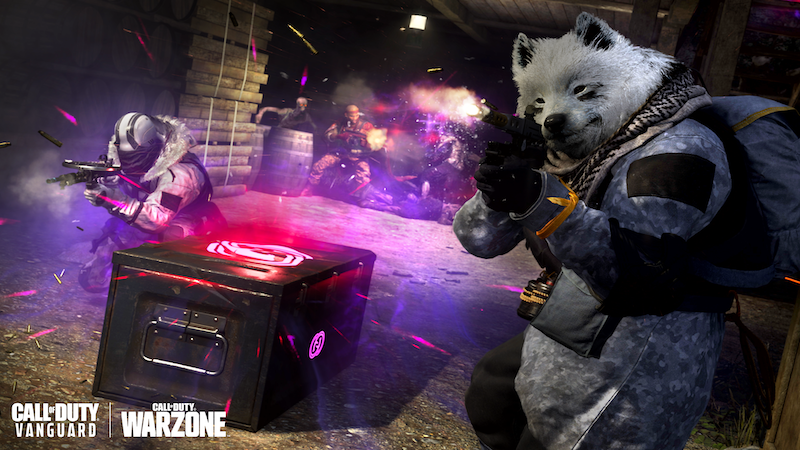 As for the updates though, Vanguard's will be out on July 26th, starting at 9am pacific, while Warzone's will debut one day later. Click here for the full story, with a ton more details, right from the Call of Duty website.