Evercade sure has been busy. The retro handheld has both home and arcade collections, and has just today announced a 'computer' line.
Hello Commodore
If you've been following the Evercade saga, then you know it's been an interesting few years. Launching right in the middle of the pandemic (and lockdowns in some places), the Evercade is a retro-handheld that plays cartridges loaded with game collections of yesteryear. Some of these carts are packed too, with a bunch of titles crammed onto them.
That was just the beginning though. Since launch, Evercade has also delivered a home console, capable of loading two carts at once (sometimes with cool bonuses) and supporting play on TVs. There's also a new, revamped handheld coming this fall, and the software lineup has expanded to include arcade games. Actually, better add computer games too.
Announced today, Evercade will debut a third line of carts, this time for classic home computer titles. As usual, those will be delivered in physical format, and in plastic "collectible" cases reminiscent of Sega's Genesis (or Mega Drive if you prefer) boxes. Computer boxes will be draped in blue, to vary them from the purple 'arcade' and red 'console' collections.
Leading things off will be a C64 Collection, marked as Volume 1. the set will include a total of 14 games, with 7 coming off of the popular C64 Mini retro console, and 7 appearing for the first time in decades.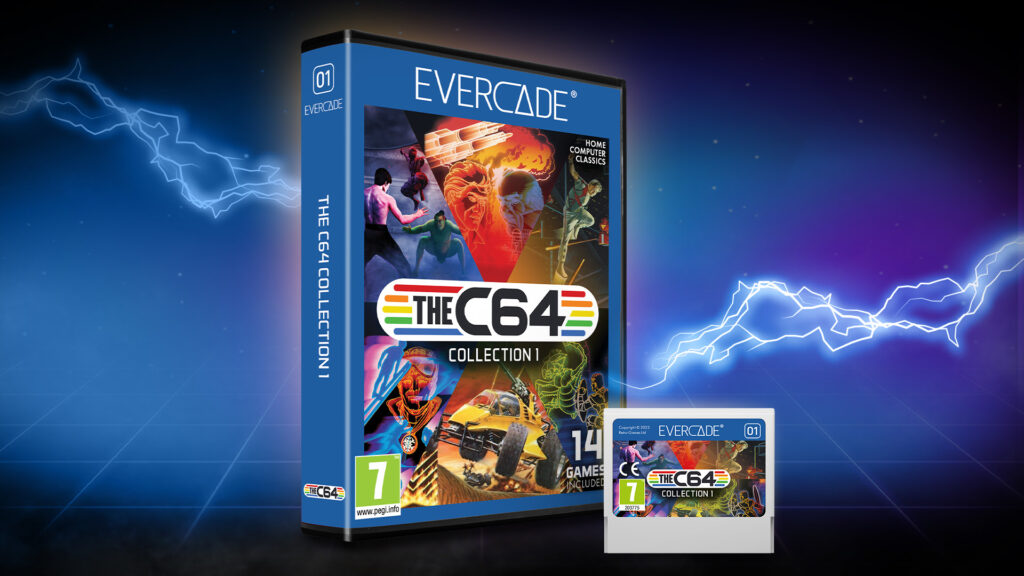 Titles include:
Alleykat
Battle Valley
Gateway to Apshai
Impossible Mission
Iridis Alpha
Jumpman
Lee
Marauder
The Movie Monster Game
Street Sports Baseball
Stormlord
Subterranea
Summer Games
Winter Games
Evercade says that you can look for more C64 titles in the future, as well as the likely addition of more home computer platforms. Let your mind wander on that for a moment, because there are some excellent possibilities there.
Look for the C64 Collection Vol.1 to arrive this October, with pre-orders opening up on July 29th.