Coming up from Dark Horse, the new The Art of Ducktales book will tale a detailed look at the new animated series, Money Bin included.
ooo-WOO-ooo
There hasn't been much said recently about Disney's reinvention of the classic Ducktales cartoon. It made quite a splash when it debuted though, revamping the "Disney Afternoon" show for modern audiences.
The new show has all of the same characters (and then some), but brings things to the present age, and crafts a new look for Scrooge and co. Now Dark Horse is set to add the property to its own lineup of art tomes, with The Art of Ducktales.
Set for launch this fall, The Art of Ducktales will explore race cars, lasers, and yes airplanes. Well, either that or it'll go into detail on the show's creation and world. Either way.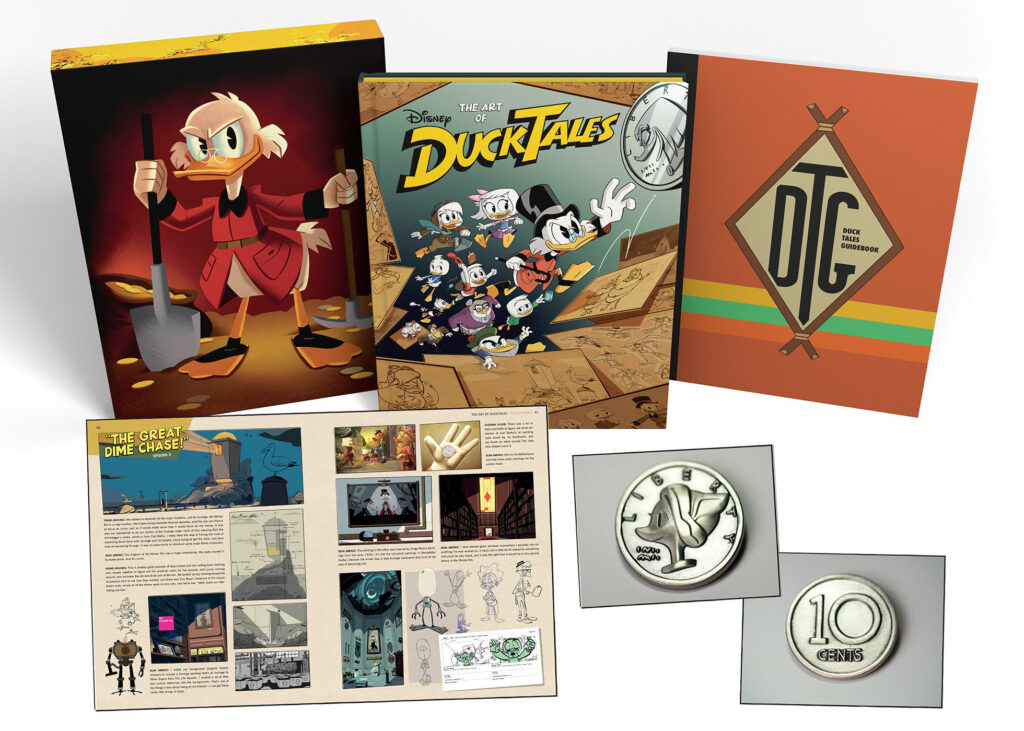 Like Scrooge into the Money Bin, dive into this beautiful, oversized coffee-table book and read tales of the making of the series from developers Matt Youngberg, Francisco Angones, Sean Jimenez, Suzanna Olson, cast members including David Tennant (Scrooge McDuck), Danny Pudi (Huey), Ben Schwartz (Dewey), Bobby Moynihan (Louie), Kate Micucci (Webby), Beck Bennett (Launchpad McQuack), Toks Olagundoye (Mrs. Beakley), Paget Brewster (Della Duck), Don Cheadle (Donald Duck), and more! Along with interviews with the cast and crew, the book will also have artwork and stories from every single episode and never-before-seen artwork captioned by the creators. 


Dark Horse press release
The Art of Ducktales hits book shops on September 20th, and comic stores on the 21st. the standard version will retail for $49.99 USD, while the deluxe edition (that you see above) will run you $99.99.