A part of Sideshow's holiday showcase, the company's latest DC statue is none other than Batman, in an iconic pose from The Dark Knight Returns.
It's premium
The Dark Knight Returns is flat-out one of the most pivotal stories in Batman's history. But, more than that, it's also one of the biggest stories in comics history. The Frank Miller tale re-introduced Batman as a darker and more violent figure, dealing his own form of brutal justice.
It birthed a series of gritty heroes and anti-heroes, as well as set the stage for the kind of hero that the in-continuity Batman would be. And actually, the hero that he really remains to this day. So yeah, it's kind of a big time book.
And celebrating that classic will be Sideshow Toys, with a brand new Batman Premium Format Figure. If you are interested in Batman as well as other DC character, make sure to follow The Direct for all the latest DC news and trivia.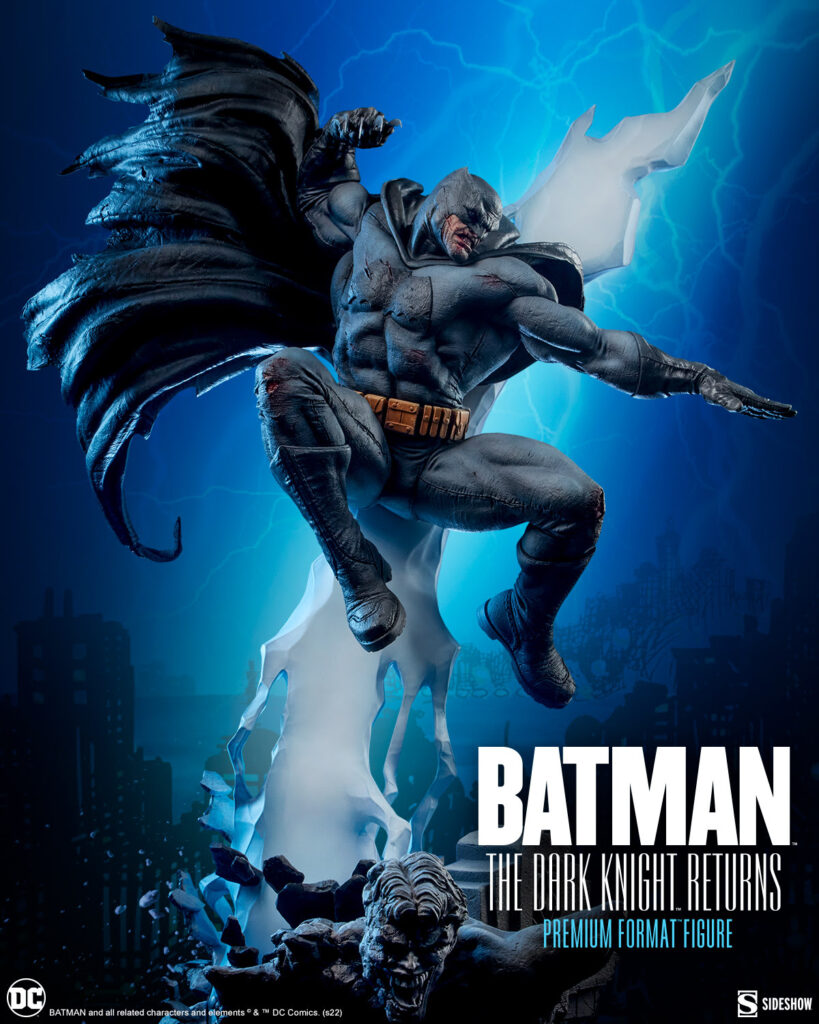 Lightning strikes a Joker-faced gargoyle, signaling The Batman's return. Batman's immense cape curls behind him as he descends to the city below, his costume covered in slashes and blood splatters — badges of honor from his brutal return to Gotham's streets. Bruce Wayne's aging face is partially hidden beneath his short-eared cowl, his exposed mouth set in a determined blood-smeared scowl.

Sideshow Toys
If the above looks like a beast of a statue to you, you'd be right. This monster stands in at a massive 31.5″ tall, and features a light-up feature to boot. That lightning bolt sculpted in behind Batman isn't just for show. It actually lights up, and is meant to throw the Batman "into stark silhouette."
There's no release date just yet for this piece, but you can place your RSVP for it here, on Sideshow Toys' site.