DC Comics' premier fan event of the year, FanDome will return this weekend and will be spotlighting a few DC projects, including Injustice.
Doing justice to Injustice
One of the flat-out most popular alt-histories of the DC Universe, Injustice has had a wild ride getting to its first small screen adaptation. Of course, you likely know that it started life as a fighting game from NetherRealm, before jumping to comics, where it had a successful run. And from there it's on to this, the first glimpse of the Injustice universe in animation.
A radically different DCU, Injustice's world takes the angle of an 'evil' Superman, though his is a much deeper character than that. And that goes for a lot of Injustice's heroes and villains, some of whom find themselves in very different places than they might normally be.
The film version of the property looks fairly faithful to the original game's story, and will star a whole bunch of DC Comics mainstays. That includes 8 characters that we're seeing in some new imagery that was just released.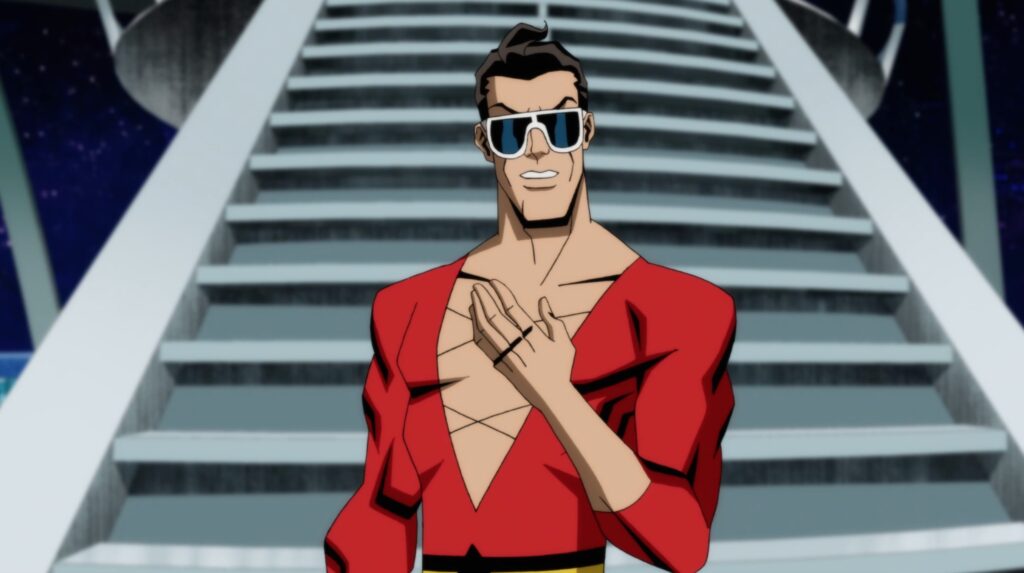 Plastic Man enjoys a role far beyond comic relief in the efforts to stop Superman's tyrannical spree in Injustice. Oliver Hudson (Rules of Engagement, Nashville) gets to exercise his humorous and heroic acting chops as the voice of Plastic Man. Injustice arrives Tuesday, October 19, 2021 on 4K Ultra HD Blu-ray Combo Pack, Blu-ray and Digital.

Warner Bros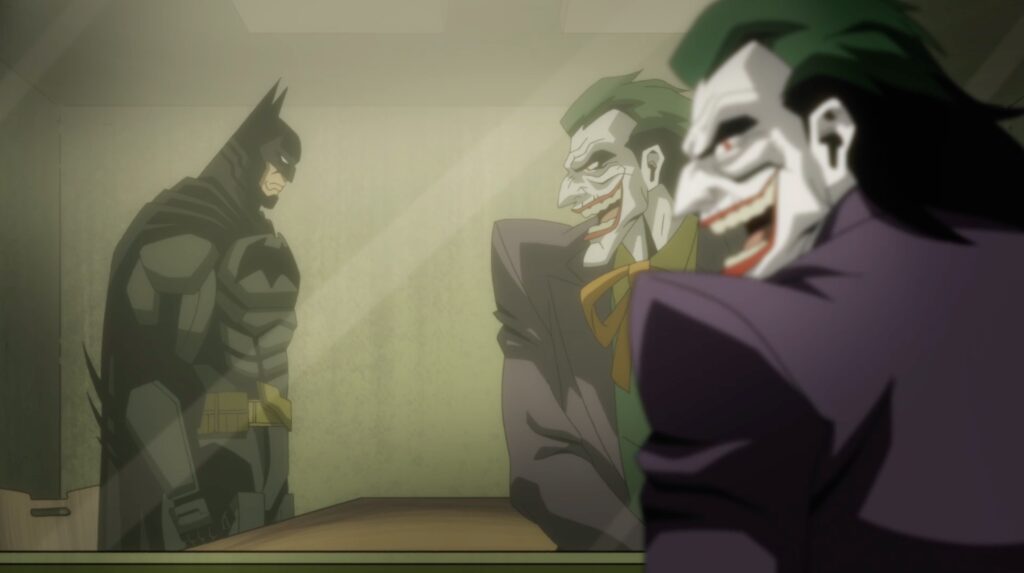 The most infamous Yin/Yang in comic book history go for another round of philosophical debate and violent interaction as Joker's plan unfolds in Injustice. Batman is voiced by Anson Mount (Star Trek: Strange New Worlds, Star Trek: Discovery, Hell on Wheels), and actor/comedian Kevin Pollak (The Marvelous Mrs. Maisel) gives voice to Joker. 


Warner Bros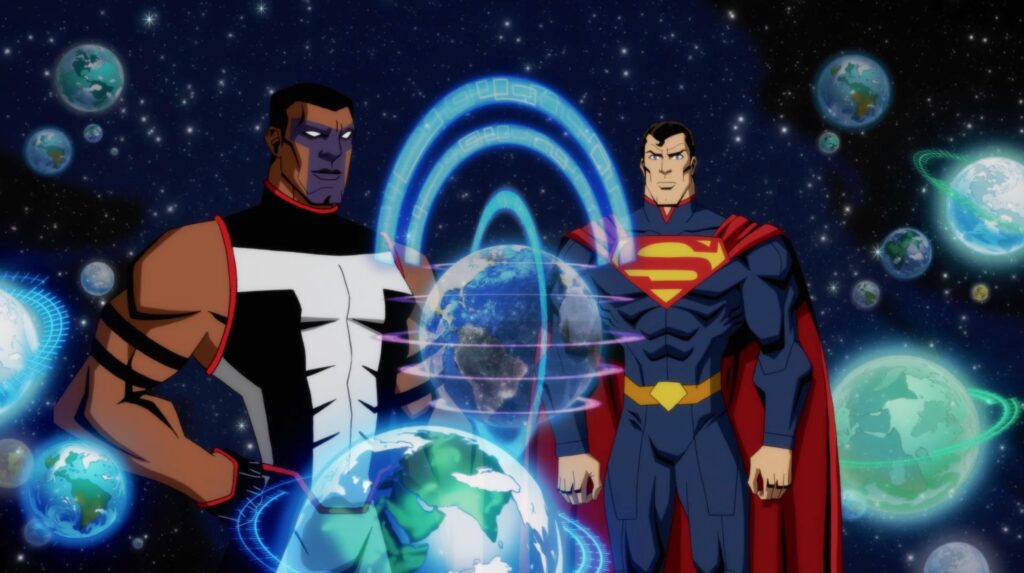 Superman turns to the genius of Mr. Terrific – and his incredible T-Spheres – for assistance in bringing his plans to fruition in Injustice. Edwin Hodge (The Tomorrow War, Mayans M.C.) plays Mr. Terrific opposite Justin Hartley (This is Us, Smallville) as Superman. Produced by Warner Bros. Animation, DC and Warner Bros. Home Entertainment, the feature-length animated film is set for release on 4K Ultra HD Blu-ray Combo Pack, Blu-ray and Digital on October 19, 2021.


Warner Bros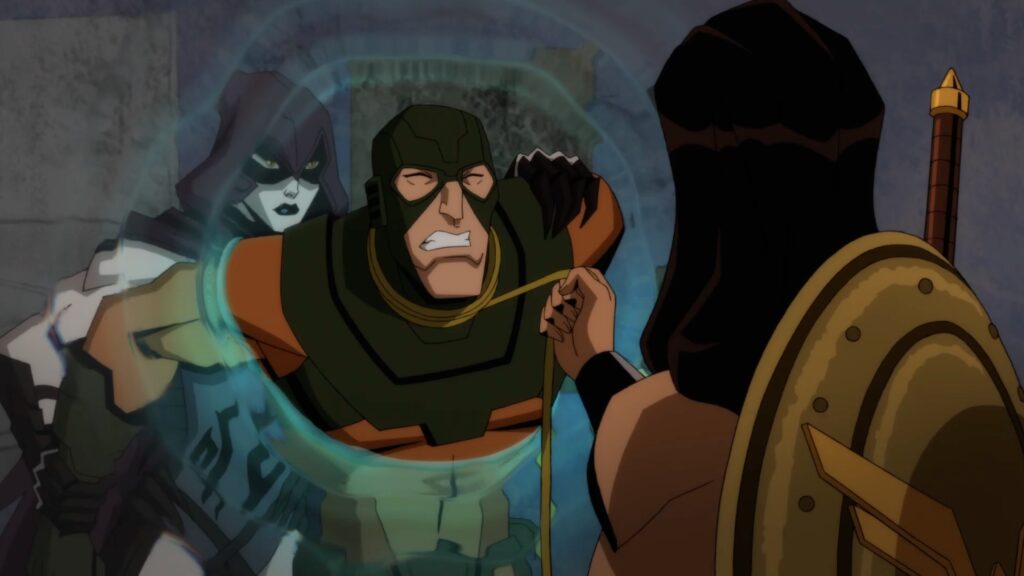 Mirror Master discovers it's not so easy to use his old hiding tricks when Wonder Woman has an ally like Raven close at hand. Yuri Lowenthal (Ben 10 franchise, Young Justice, RWBY) provides the voice of Mirror Master – as well as Flash and Shazam – while Janet Varney (The Legend of Korra, You're The Worst) is the voice of Wonder Woman.


Warner Bros
So there's an early look at some of the heroes and villains of Injustice, though there's plenty more to come. While the film debuts on home video on October 19th, we'll no doubt get a much closer look at it, when DC FanDome kicks off this weekend.
Opening up on the 16th, FanDome will spotlight the film, along with several other DC Comics projects, and is a free-to-stream event. You can check it out via Twitch, YouTube, Facebook, and Twitter.