It's been a while, but Icon Heroes' excellent looking Karate Kid action figures have arrived and are ready to be added to your collection.
Wax on
While Cobra Kai is still all the rage, and has been for a few years now, Icon Heroes has gone al the way back to the beginning for their new line of collectibles. Kind of a first for the company, the Karate Kid figures are traditional action figures, and look to be a pretty great ones too.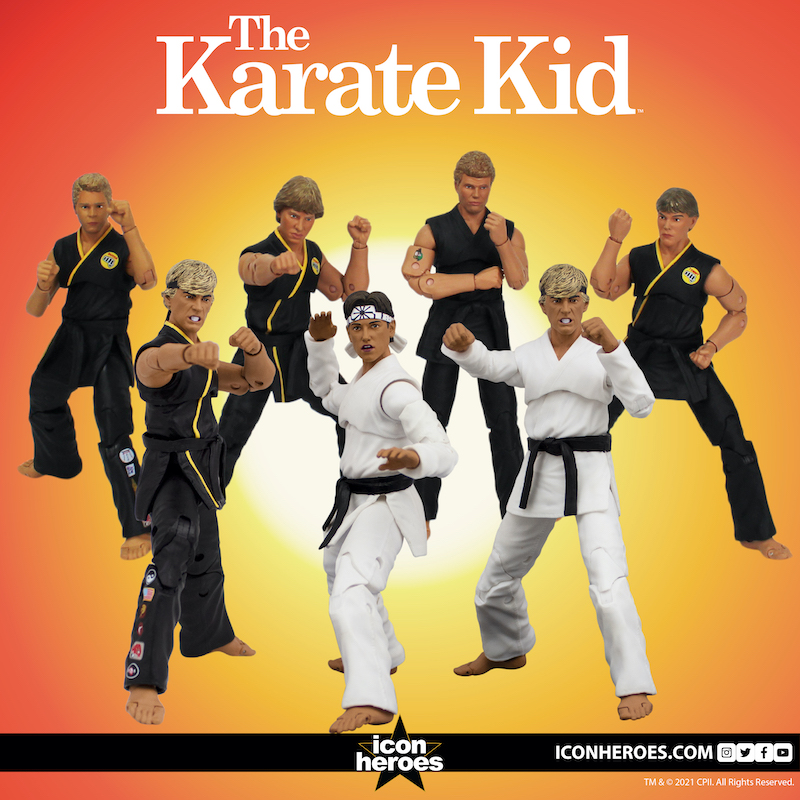 Featuring 29 points of articulation, and standing in at the 6″ scale, the figures all sport film-accurate detailing and sculpts. A total of 6 figures makes up wave 1, though they're not all available separately.
Daniel and Johnny are, but Kreese, Bobby, Tommy, and Dutch are all packed together in a set. And on top of that, there's also a second standalone Johnny, decked out in dojo gear. Each figure comes complete with appropriate accessories, as well as extra hands for posing.
The set of 4 Cobra Kai members is priced in at $140 USD, with the individual figures running $40 each, and $50 for the special edition Johnny. All seem to be in stock and ready to ship right now, so get your dojo's ready.