It's not a huge delay, but it looks like Port Royale 4 won't be setting sail for the PS5 and Xbox Series X|S 'til a bit later than expected this month.
Setting sail
The wind at your back, the sails unfurled, and the shanties carrying across the deck. Yes, it's almost time to set sail and plot a course through the trade routes of the old Caribbean. Almost.
Kalypso's Port Royale 4 was originally supposed to debut very soon, but it's been nudged back a bit. Though, if you're looking forward to getting your trade on track, you still won't have long to wait.
The game will now be shipping out for launch on the 24th of this month, so just a few weeks off. No reason was given for the short delay, though if I had to guess I'd say it probably has something to do with the ongoing supply chain disruptions.
If you are somehow unaware, those have been on and off raging since the height of the pandemic last year, and almost every industry has been affected. Just a guess.
In any event, the game is still looking great, and is set to offer some nice improvements for PS5 and Xbox Series X|S gamers.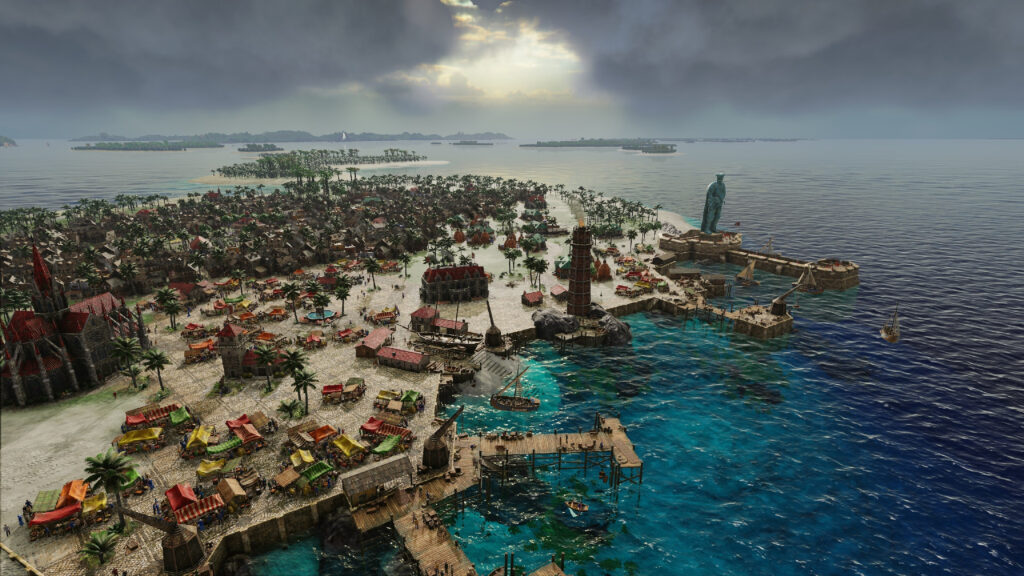 The new-gen versions of the historic trade sim include a stunning 4K game world on PS5 and Xbox Series X (1080p on Xbox Series S), cross-gen save capability and real-time cloud rendering, and will arrive in both standard and extended digital editions – the latter featuring exclusive digital content such as 4 lighthouses and the blueprints to 5 magnificent parks with which players can decorate their settlements. A boxed Extended Edition will also be available at retail.

Kalypso