It's E3 week and that means few surprises for Nintendo fans. The Switch plays host to the first Ancient Gods expansion for Doom Eternal, and more.
It's kind of an 'ancient' theme
So this week has been, as you likely know, E3 week. Back in digital format once again, this year's E3 is markedly different than last year's installment. For one thing, it actually feels like an E3. There are press conferences (though they're digital), game trailers galore, and a ton of announcements.
Nintendo had their Direct presentation just the other day, and as usual revealed a few things that hit immediately (or will in short order). One of those, is Doom Eternal's expansion The Ancient Gods. The first of a 2 part tale, this DLC adds onto the base edition of Doom Eternal on the Switch, and begins a monster of a new campaign.
It's honestly kind of like a Doom 2.5, or even a Doom 3, and all but brings the main storyline to a close. So if you're a fan, you're definitely going to want to take a look at that.
Keeping with the "ancient" theme too, is Strange Brigade. A third-person action title that debuted a few years ago, Strange Brigade encourages you to team up with 3 of your pals to take ether fight to a resurrected Egyptian queen. Not that you can't go it alone if you like though, as SB works either way.
Past those, there's also the side-scrolling aRPG ENDER LILIES: Quietus of the Knights, Alex Kidd, LEGO Builder's Journey, and a host of smaller releases. Scroll down to check it all out.
Nintendo eShop on Nintendo Switch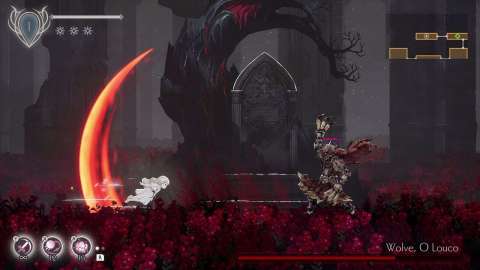 DLC:
Nintendo eShop sales:
Also new this week in Nintendo eShop on Nintendo Switch:
* Additional games and systems required for multiplayer mode. Sold separately.
** Nintendo Switch Online membership (sold separately) and Nintendo Account required for online features. Not available in all countries. Internet access required for online features. Terms apply. nintendo.com/switch-online
*** A Nintendo Account is required to receive and redeem My Nintendo points. Terms apply. https://accounts.nintendo.com/term_point
**** Full version of each game required to use DLC for that game. Sold separately.