Out now in stores is a gaggle of nifty stuff from Diamond Select Toys. It's a lineup that includes one of the best-looking Hulk figures from the company.
Smash
Oh my is there a great looking Hulk figure in this merchandise drop from DST. Not even close to the first version of the character from the company, this might be the best.
The sculpt looks spot on, and casts the jade giant in his classic 'rampaging' form. He's also almost 10″ tall (9.75″), has 16 points of articulation, and even includes a "Cosmic Hulk" head that you can pop on.
But of course, Hulk isn't alone in this offering slate. There are Muppets "Best of" figures out there, and a selection of additional Marvel and Star Wars stuff as well.
Scroll down to see what's out and about.
Disney D-Formz PVC Figurine Counter Display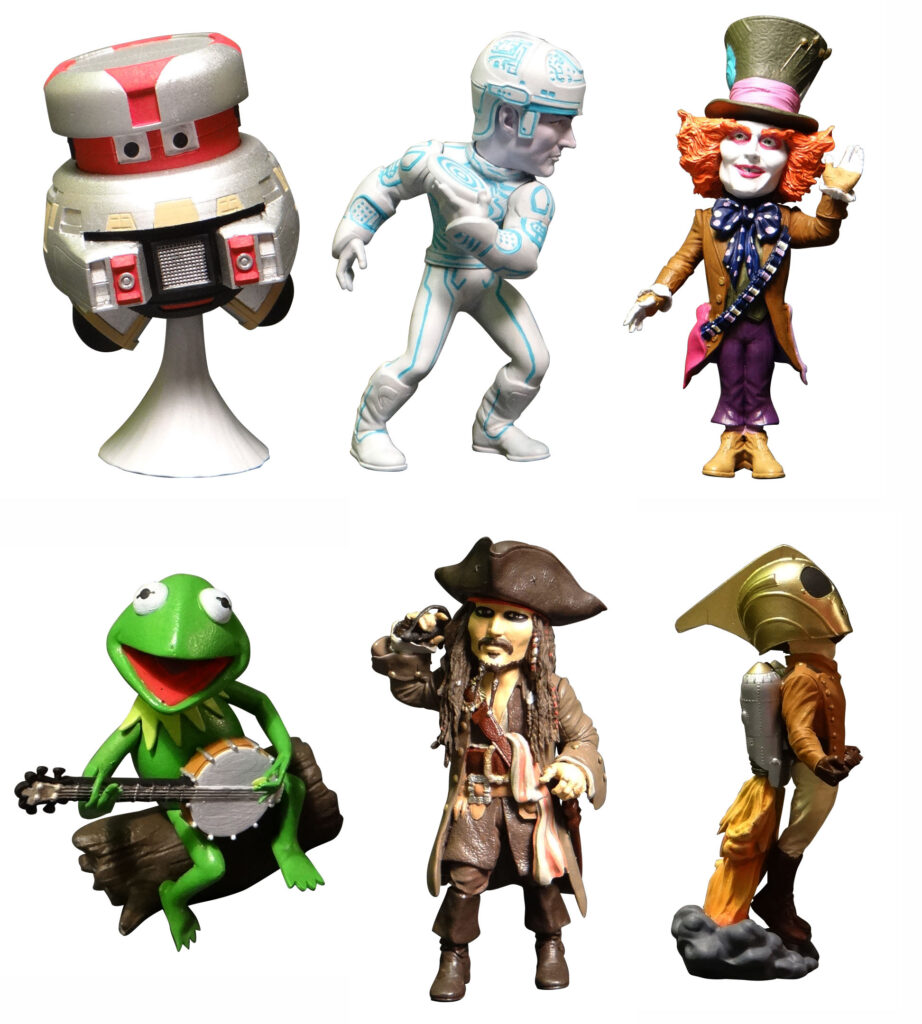 A Diamond Select Toys release! Time for Disney to D-Form! The D-Formz line of super-cute PVC figurines expands into the Disney Universe with this all-new assortment. Featuring stylized sculpts of Tron, Jack Sparrow, VINCENT, Kermit, the Mad Hatter and the Rocketeer, each approximately 3-inch figure comes packaged in a full-color blind box. With 12 figures in every counter display, you're guaranteed to get two of each figure! Designed by Barry Bradfield, sculpted by Rocco Tartamella. (Item #SEP201917, SRP: $7.99/ea.)
Marvel Movie Gallery Team Suit Captain America PVC Diorama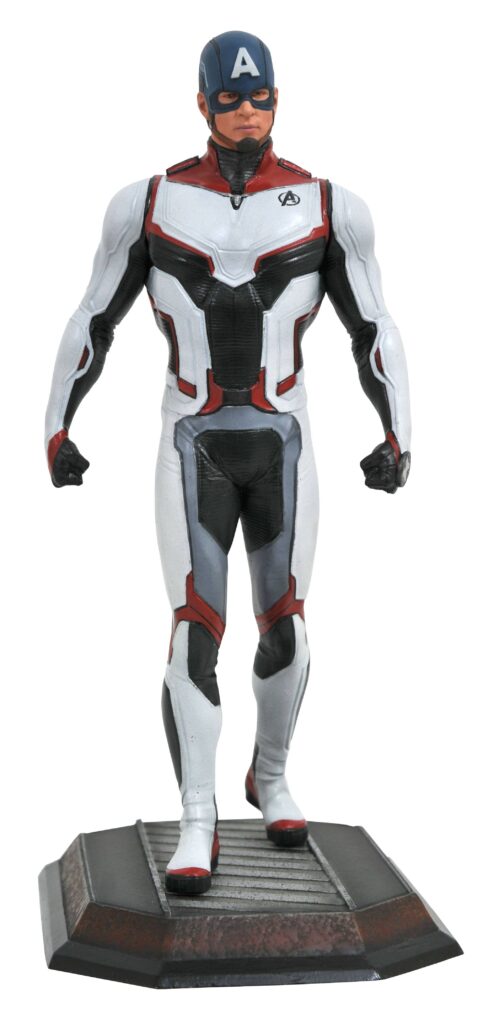 A Diamond Select Toys release! Whatever it takes! Captain America suits up to avenge his fallen comrades in the newest Marvel Gallery PVC Diorama from Diamond Select Toys! Based on his appearance in Avengers: Endgame, Cap strides towards the viewer in his white Quantum Realm suit in this approximately 9-inch sculpture featuring the likeness of Chris Evans. Crafted of high-quality PVC, it features detailed sculpting and paint applications, and comes packaged in a full-color window box with fifth-panel door. Sculpted by Rocco Tartamella! Formerly a GameStop exclusive. (Item #SEP201926, SRP: $49.99)
Marvel Select Immortal Hulk Action Figure
A Diamond Select Toys release! It's the Hulk of a lifetime! For years, fans have asked Diamond Select Toys to make a classic-style Hulk action figure, and now they have! Measuring approximately 9.75 inches tall with 16 points of articulation, this iconic character will become a centerpiece in any Marvel figure collection. Includes one set of alternate fists and an alternate Cosmic Hulk head. It comes packaged in display-ready Select figure packaging with side-panel artwork for shelf display. Designed by Yuri Tming, sculpted by Gentle Giant Studios. (Item #SEP201919, SRP: $29.99)
Muppets Action Figures Best Of Series 2 Asst.
A Diamond Select Toys release! A Diamond Select Toys release! It's time to light the lights! The Best of the Muppets action figure line continues, making classic characters available once again! Best of Muppets Series 2 features Statler with Waldorf, Bunsen with Beaker, and the Swedish Chef with his kitchen supplies! Each set features accessories, and each figure features multiple points of articulation. All are in scale to 7-inch human action figures, with heights ranging from 3 to 5 inches. (Item #AUG202105, SRP: $24.99/each)
Star Wars Premier Collection The Mandalorian Beskar Armor 1/7 Scale Statue
A Diamond Select Toys Release! Everyone's crazy for a sharp-dressed Mandalorian, so the Disney+ star has donned his MK 3 Beskar armor in this 1/7 scale statue. Wielding a blaster and drawing down on his enemy, the Mandalorian measures approximately 10 inches tall, features detailed sculpting and paint applications, and is limited to only 3,000 pieces. It comes packaged in a full-color box with a certificate of authenticity. Designed and sculpted by Gentle Giant Ltd. (Item # JUL201909, SRP: $175.00)