This is it PC gamers, the last chance that you have to nab all of the free SNK titles from last summer. While you're at it, you might want to pick up Blasphemous.
Last dance
If you're a PC gamer, then you likely know that Amazon's Prime Gaming has been a pretty great resource. The service, which you do have to be a paying member of, delivered big time in 2020, with a huge collection of SNK titles and its usual monthly allotment of freebies. If you were trapped at home during last summer, then you know how awesome that was.
And if you didn't already claim all of the SNK titles that the service served up, you have one last chance. March will be it for the catalog, which includes games like Metal Slug, King of Fighters, and lots more.
The promo finally terminates on March 31st, so grab them before then.
March-free
As I mentioned though, there's much more than just catching up on SNK titles set to March. It's a list that includes Blasphemous, SkyDrift, and more. The lineup kicks off today, so get 'em while they're hot.
Bomber Crew Deluxe – In this strategic simulation game, picking the right crew and keeping your bomber in tip top shape is the difference between completing your mission or losing it all.
Blasphemous – Explore, upgrade your abilities, and perform savage executions on the hordes of enemies that stand between you and your quest to break eternal damnation.
SkyDrift – Get closer than ever before to the world of adrenaline pumping sky-racing where flyboys can test and master their flying and combat skills against the deadliest opponents!
Boomerang Fu – Join a crew of your favorite foods as you grill, chill and spill your enemies.
Tengami – Fold and slide the beautifully crafted paper world to solve puzzles and discover secrets.
Want more? Well there's also a Fall Guys bundle deal that's available on Prime, which includes "the super-sporty MVP Costume and three whole Crowns". So if you're a Fall fan, then you'll want to check that out as well.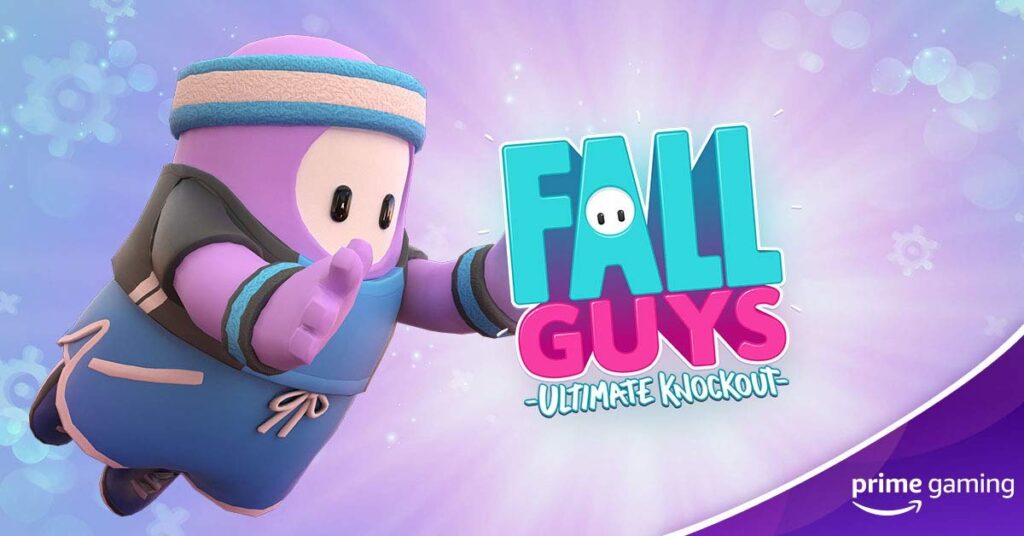 And of course, there are all the add-ons. Prime Gaming also has a bunch of add-ons and extras available every month to subscribers, and this March looks no different in that regard.
Included are downloads for:
Now Available  Apex Legends Drop 3
Now Available Fall Guys Drop 3
Now Available SMITE Drop 6
Now Available Epic 7 Drop 2
Now Available World of Tanks Drop 2
March 1 Free Games With Prime – Bomber Crew Deluxe, Blasphemous, SkyDrift, Boomerang Fu, Tengami
March 2 STAR WARS: Squadrons Drop 4 
March 3 WAR OF THE VISIONS FINAL FANTASY BRAVE EXVIUS Drop 8
March 4 Hole.io Drop 2
March 4 Magic Tiles Drop 14
March 8  Aquapark.io Drop 4
March 8  Madden Drop 7
March 8  League of Legends Drop 7
March 9 Legends of Runeterra Drop 3
March 10 MapleStoryM Drop 3
March 10  Apex Legends Drop 4
March 10 Epic 7 Drop 3
March 11 Curb Surfer Drop 4
March 11 Darkness Rises Drop 4
March 12 Rocket Arena Drop 6
March 17 WAR OF THE VISIONS FINAL FANTASY BRAVE EXVIUS Drop 9
March 18 Helix Jump Drop 3
March 18  League of Legends Drop 8
March 18 World of Tanks Drop 3 
March 19 Rainbow Six Siege Drop 4
March 22 FIFA