Come on baby, light my… Blue Fire. The 3D, Zelda-like platformer leads the way this week, which is a pretty light now overall for Nintendo's console.
Adventure in the land of Penumbra
It's pretty darn tough not to think of Nintendo's other massive franchise when you see Blue Fire in action. That's not to say that the game looks bad though, as it actually seems like it might be a bit of a gem.
And if you're on the hunt for some adventures in a land that's reminiscent of Hyrule, you might want to check it out.
As for what else there is to play on the Switch this week, well there isn't too much honesty. The other headline game is Haven, a "romantic, role-playing space adventure'", and aside from that there's a small smattering of smaller releases. Those do include Turrican Flashback though. And if you're a fan of that classic side-scrolling action series, you might want to check it out.
Scroll down to check out the full list of what's new.
Nintendo eShop on Nintendo Switch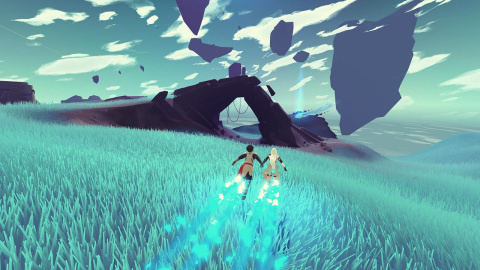 Activities:
Nintendo eShop sales:
Also new this week in Nintendo eShop on Nintendo Switch:
Also new this week in Nintendo eShop on 3DS:
* Offer valid from 1/31/2021 at 9:00 p.m. PT to 2/28/2021 at 11:59 p.m. PT. Gold Points are awarded based on the amount you pay (excluding tax and any points or discounts used) and have no cash value. Bonus points will be issued within 14 days of purchase, are earned based on the original list price of the game on Nintendo eShop, and will vary by country and currency. A Nintendo Account is required to receive and redeem My Nintendo points. Terms apply. https://accounts.nintendo.com/term_point.