Another fresh set of headphones arrive from 1More, this time wire-free. Small, and with solid sound quality, are these actual alternatives to Apple?
Cornering the market
When you talk about headphones that are instantly identifiable with a brand, it's tough to find ones that compare to Apple's AirPods. Tiny and with solid sound, AirPods have become iconic to the brand, and are just about everywhere.
There's a reason of course, that being that they're sharp little items. I bought a pair when they first saw release, and loved them from day one. AirPods have no wires at all, just consisting of a pair of lightweight earbuds that sit in your ear. They stay put, and have good call and general sound quality. AirPods "just work", as they say. For the most part, there haven't been any competitors that could come close.
Yes, I've used headphones other than Apple's over recent years, though honestly never for long. I keep going back to the AirPods over and over again. They're just the best things for going out and about, and keeping ready-access to calls and tunes. The only real option.
Or, are they? Simply put, 1More might not be the biggest brand in the world, but the headphone company has crafted an actual competitor with the Comfobuds. The little buds do basically everything that Apple's do, and then some.
And if you're looking for an actual alternative, they just might fit the bill.
Easy as Apple
If you're an AirPods user, then you know how nice and easy it is to use them. If you're not, then you might be wondering what the big deal with that is, and why I'm making special note of it.
Simply it's because, once you have the AirPods paired with your phone, you're good to go the second you open the case and pop them in your ears. They pair instantly from then on. It's one of those things that might seem relatively unnecessary, but is mighty nice once you have it. As for the Comfobuds, they do the same thing.
Yes, you have to pair them initially, but once you do they work more or less the same as the AirPods. You open the charging case, they turn on, you "pop them in your ears", and that's it. Away you go.
It just doesn't get any better than that.
Feature rich
There's a good deal happening in terms of functionality with the Comfobuds. Chiefly, of course, there's the music playback and voice call function. Those are probably the most important things to users, and both are terrific.
1More's latest provide some really nice sound, thanks to a 13.4 mm extra-large driver. What you get from that is a quality to your music that's easily on par with the majority of the mid-level buds out there. No, they don't sound like a pair of incredibly high-enders, but I had zero complaints after using these.
That goes for the telephone call quality as well, as they work just fine on that end. The Comfobuds feature Environmental Noise Cancellation, which means they kill off surrounding sound while putting the spotlight on your own voice.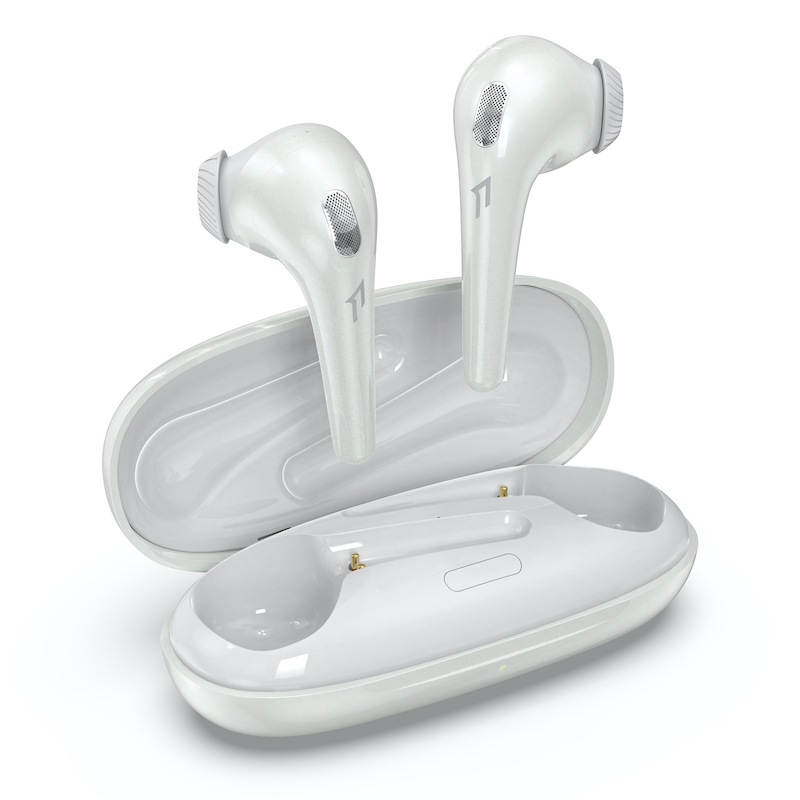 Speaking of voice, the buds support digital assistants. So if you make use of one of those, you'll have remote access. Personally I don't, so I greatly appreciated that they also have a built-in control suite.
Something that quite a few other headphone out there don't include, the Comfobuds have play/pause features built right in. Those options, as well as call answering, can be accessed via tapping on the buds themselves. I would have loved to have seen a 'ship track' function as well, but that might be asking too much. Oh and yes, before you ask, you can just pause your track by taking the buds out of your ears too. they'll sense that they're not in use.
On top of all of the above, the Comfobuds also are water/sweat resistant, and were made with ergonomics in mind. Yeah, it's in the name and I covered it last, but the Comfobuds are quite… comfortable.
I have used them for quite a while in various stretches, and they're so light that I didn't find them to hurt my ears at all. Likewise, they don't really sit 'in' the ear, so they don't have the tendency of being pushed out over time (if that's a concern). I don't think I've had to adjust them once.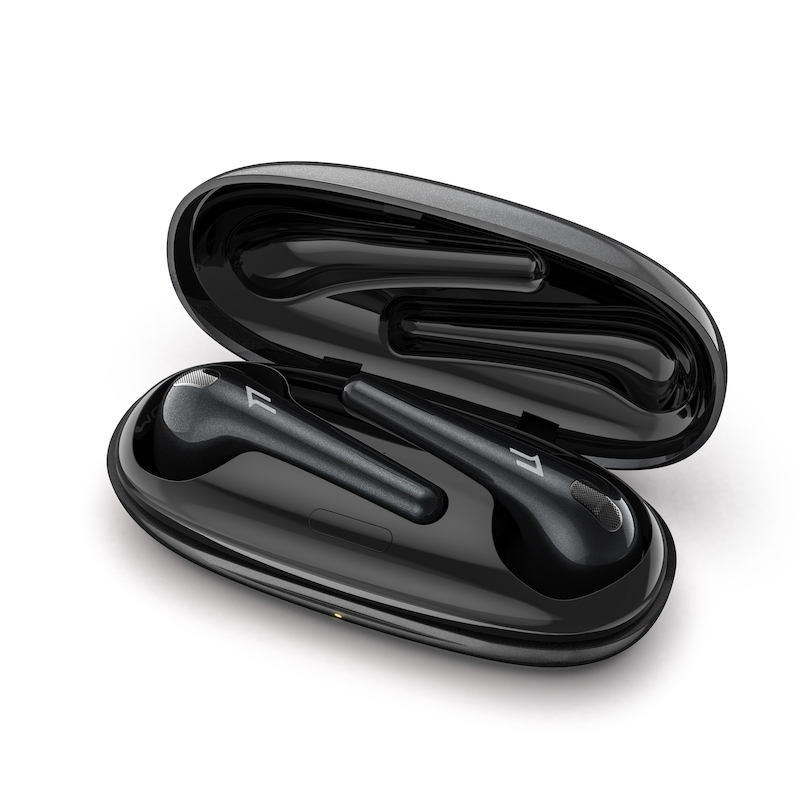 They just work
The Comfobuds are packed up with features, but most importantly they actually work well. I mentioned that the sound quality is sharp, but the rest of the headphones function just as well.
The instant pairing works like the Apple AirPods, and I've encountered zero drops in terms of music or calls. Actually I should make a special note about that, as the range is excellent. I want to highlight that.
I moved from room to room, no phone in tow, and had no problems whatsoever. My AirPods on the other hand, tend to max out in the exact same situation. That was a nice surprise.
Also the charge lasts. In much the same way as Apple's, a full charge on the charging-case itself, will give you a ton of play time. I've found it to be more than enough to get me through my daily tasks.
Overall
I was pretty shocked by the quality of the Comfobuds. Not that I had a bad opinion of 1More, because I've used their products before and had a good time with them, but these are on a slightly different level.
Part of that is the form-factor. There aren't many earbuds out there that share a similar form to the AirPods. And when you get a set that not only have that, but are this well functioning, it's kind of special.
All things considered, I think the Comfobuds are a pretty easy recommend. If you're looking for a good pair of wireless headphones, I think you'll be pleasantly surprised by what 1More has cooked up. And at just under $60 USD, the price can't really be beat.
A sample was provided by 1More for this review
Comfobuds
Release date: January 2021
Manufacturer: 1More
MSRP: $59.99 USD
Rival
Ease of setup - 98%
Utility - 85%
Proficiency - 80%
Looking for true wireless earbud solution? The Comfobuds provide just that, while somehow also offering features that the market leaders don't. In-bud controls, instant connectivity (once paired), and solid sound and call quality round out what is a great little pair of buds.