Diamond Select has a nice assortment of new stuff out this week, including some statues and a bunch of re-offered Night Before Christmas figures.
Nightmares become reality
Kind of the main event this week, DST's selection of re-offered Nightmare Before Christmas figures has been a long time coming. Sold out for ages, a good number of these newly re-boxed figures are brutally tough to get ahold of in their originally packaged forms.
However, seeing waves 1 and 2 plus Oogie Boogie again does come with a big caveat. Namely, that they are sans their 'build-a' pieces. So you won't find the extra goodies included that were in with the first releases. Nevertheless though, these are the same great looking figures as Diamond offer the first time around otherwise. If you missed 'em, now's the time.
Other than those though, there's a selection of statues and dioramas too. Most are from Marvel, though there's a Star Wars piece in there as well. Scroll on down to take a look at the full catalog of what's in stores this week.
Marvel Animated Style Doctor Strange Statue
A Gentle Giant Ltd. release! By the Vishanti! Doctor Strange wields an adorable axe and casts a super-cute spell in this, the latest animated-style statue from the Marvel line! Based on the variant cover artwork of Marvel Comics, this approximately 5-inch statue comes packaged in a full-color box with a certificate of authenticity. Sculpted by Paul Harding. (Item #FEB202409,SRP: $49.99)
Marvel Comic Gallery Weapon X PVC Diorama
A Diamond Select Toys release! The Marvel Gallery line explores the origins of Wolverine with the new Weapon X PVC Diorama! Depicting Wolverine as he appeared while under the control of the Weapon X program, this approximately 9-inch sculpture is made of high-quality PVC and features detailed sculpting and paint applications. Packaged in a full-color window box. Designed by Caesar, sculpted by Alejandro Pereira. (Item #DEC192341, SRP: $49.99)
Nightmare Before Christmas Best Of Series 1 Action Figures Asst.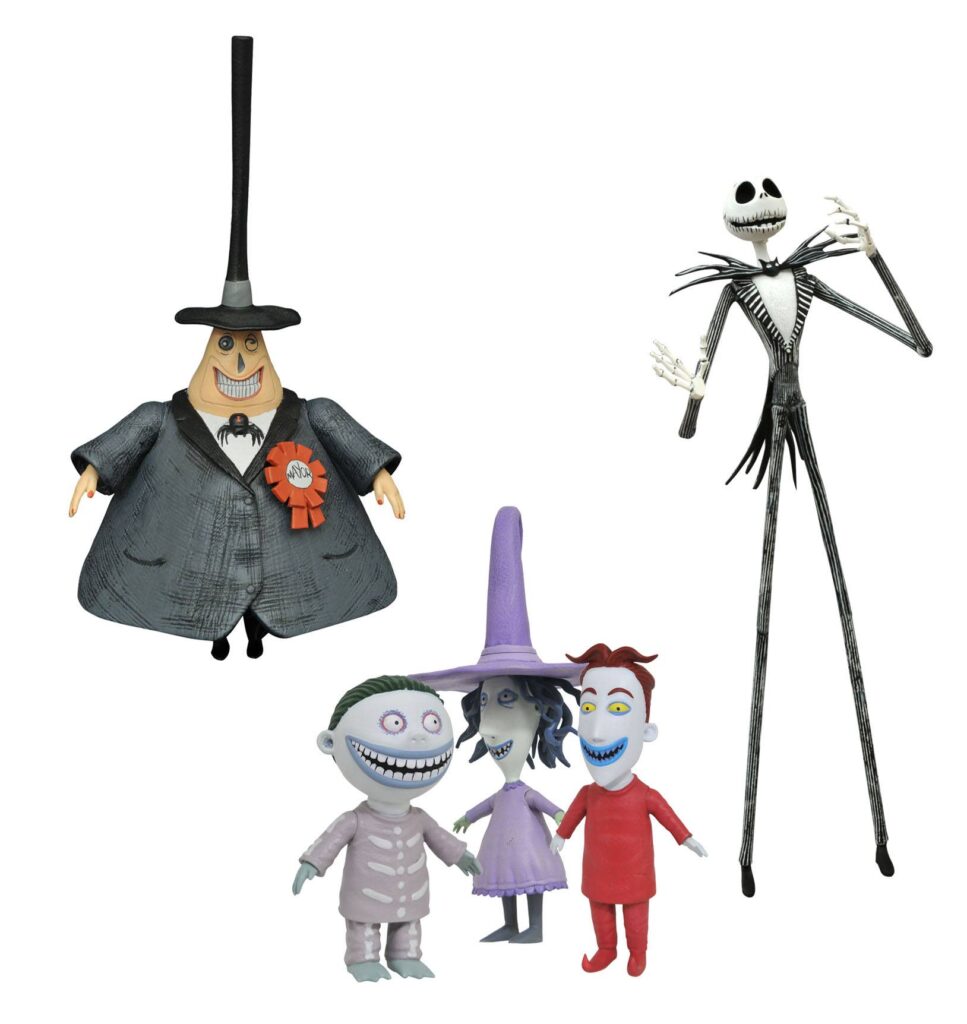 A Diamond Select Toys release! Welcome to the Nightmare! As the Nightmare Before Christmas action figure line approaches its 10th series, DST is going back and re-releasing some of the line's most popular figures for those who may have missed out! Series 1 includes Jack, the Mayor, and Lock, Shock and Barrel! Each figure or figure set comes packaged in a full-color window box with hang tag. Sculpted by Cortes Studios. NOTE: Does not include diorama pieces. (Item #FEB209110)

Jack Skellington            SRP: $24.99
Mayor   SRP: $24.99
Lock, Shock and Barrel SRP: $24.99
Nightmare Before Christmas Best Of Series 2 Action Figures Asst.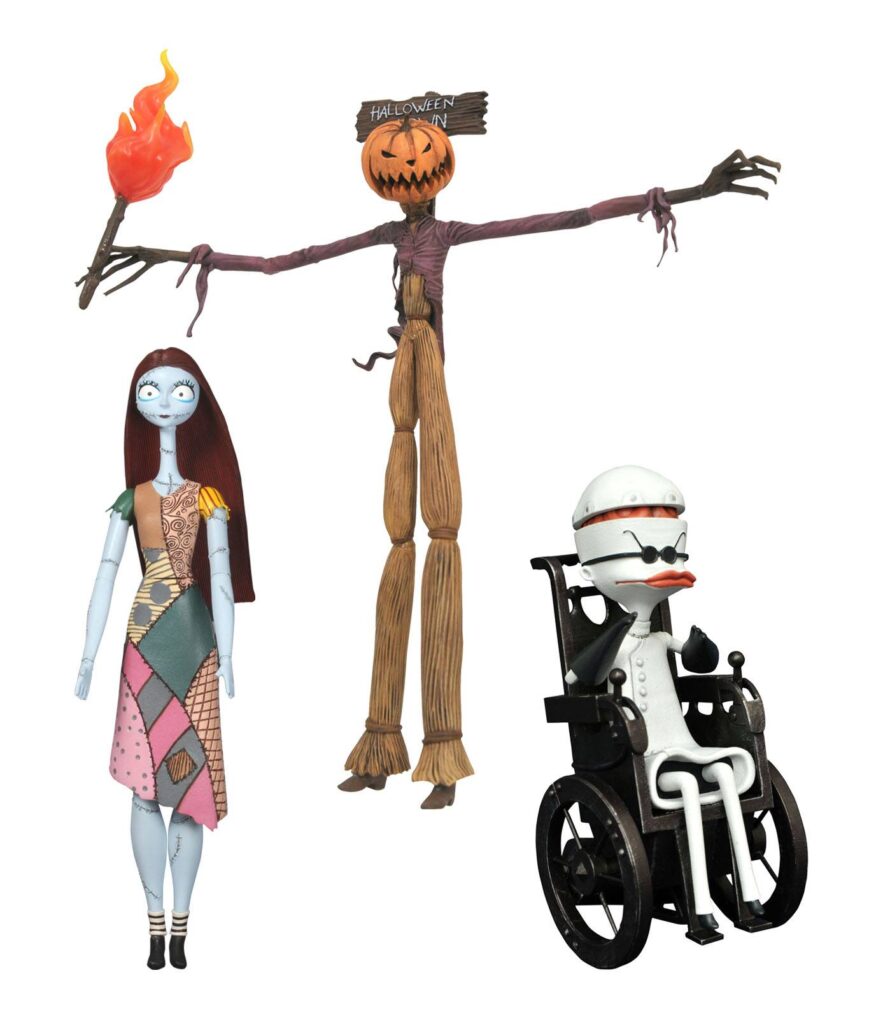 A Diamond Select Toys release! The Nightmare Before Christmas is back! It's another series of classic characters, as DST is going back and re-releasing some of the line's most popular figures for those who may have missed out! Series 1 includes Jack as the Pumpkin King, Sally and Dr. Finkelstein! Each figure or figure set comes packaged in a full-color window box with hang tag. Sculpted by Cortes Studios. NOTE: Does not include diorama pieces. (Item #FEB209111)

Jack as the Pumpkin King          SRP: $24.99
Sally the Rag Doll          SRP: $24.99
Dr. Finkelstein   SRP: $24.99
Nightmare Before Christmas Deluxe Oogie Boogie AF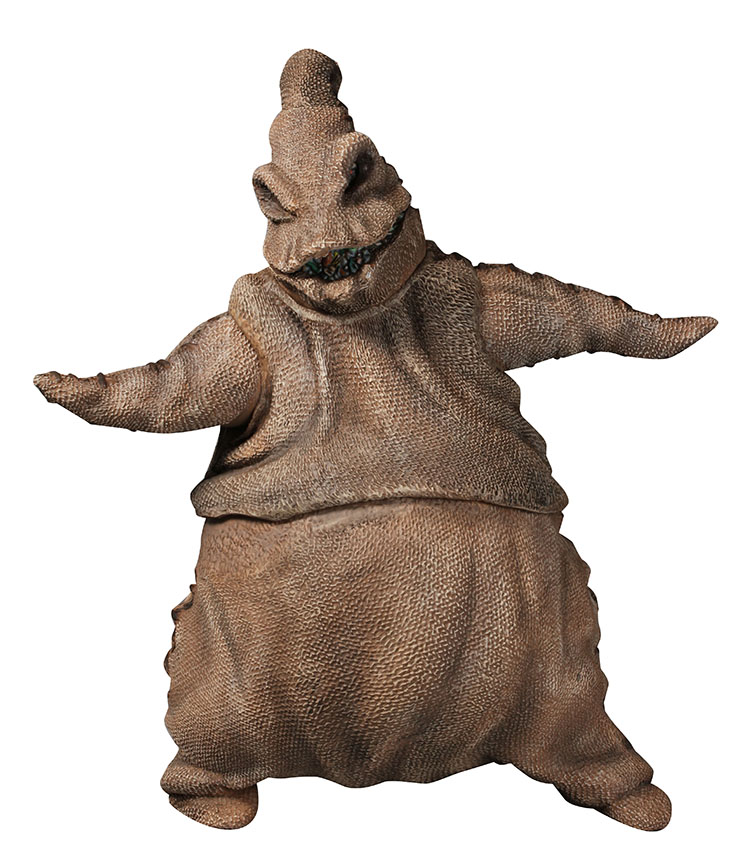 A Diamond Select Toys release! The bag of bugs returns to stores as part of the Nightmare Before Christmas action figure line! Re-issuing the long-sold-out character, this approximately 8-inch action figure features multiple points of articulation and a removable face! Packaged in a full-color window box. Sculpted by Cortes Studios. (Item #FEB209112, SRP: $29.99)
Star Wars Premier Collection Rise of Skywalker Kylo Ren 1/7 Statue
A Diamond Select Toys release! The Rise of Skywalker is upon us! With the final installment of the Skywalker nonology in theaters, Sith lord Kylo Ren is now a 1/7 scale statue in the Star Wars Premier Collection. Depicting him with his lightsaber at the ready, this approximately 10-inch sculpture is limited to only 3,000 pieces, and comes packaged in a full-color box with a numbered certificate of authenticity. Designed by the Silva Bros., sculpted by Rocco Tartamella. (Item #JAN202448, SRP: $150.00)