When it comes to decades of content, picking the best can be a challenge. But that's just what Mike Mignola has done for Hellboy Universe Essentials.
Essential hell
Somewhat quietly, Mike Migola's Hellboy and its associated titles have created one of the deepest and most interesting universes in comics. Of course, if you're a fan already, then you're well aware of that. But if not, and you're interested in what Mignola's masterwork has to offer, well you are in luck.
Dark Horse Comics has announced that, in conjunction with the creator himself, they will be producing a new line of graphic novels taking advantage of Hellboy's history. The new series, titled Hellboy Universe Essentials, will offer up the 'best' tales from Hellboy, the BPRD, Witchfinder, and more.
A set of four will start hitting stores in 2021, with each one including stories hand-picked by Mignola. Each volume will feature a special piece of new Hellboy art for its cover as well, also from Mignola, but colorist Dave Stewart as well.
The books will contain mainly complete narratives, though Hellboy himself's will be different.
Mignola explains:
"In some cases—B.P.R.D. and Witchfinder—it was pretty easy to select the one "essential" book," said Mignola. "Hellboy was more complicated, as there is so much ground to cover. In the end we chose to go with a collection of short stories rather than a single graphic novel, to give more of an overview of the character. We chose certain stories that say important things about his background, but also some that just show what he does and how he does it. A couple of stories are in there just because they are my favorites."

Mike Mignola
Schedule of terror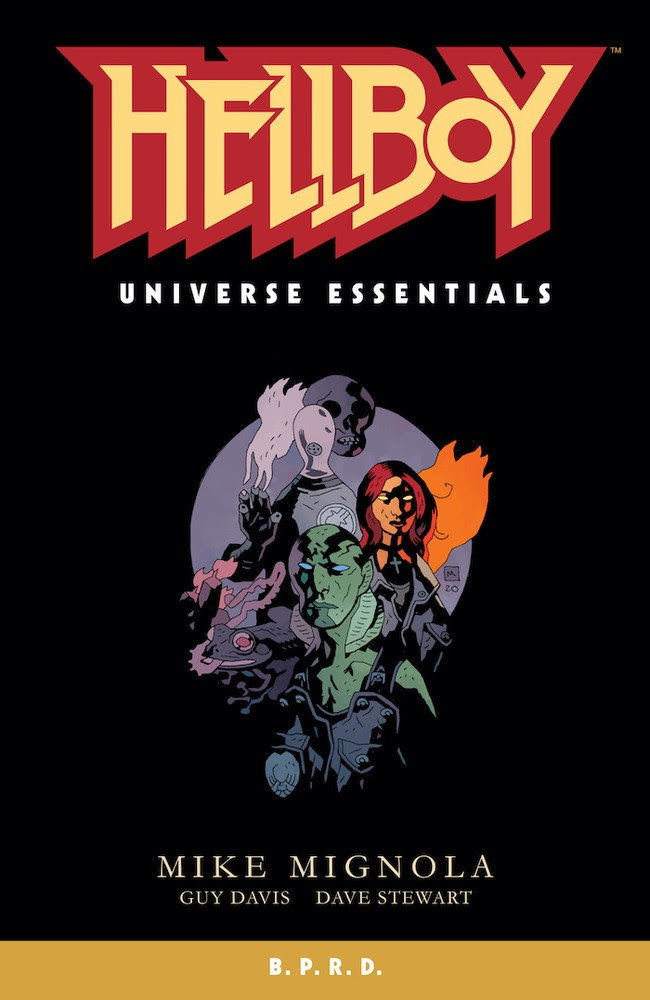 July 7th, 2021 (the 21st in bookstores) will be the first book, Hellboy Universe Essentials: Hellboy. In that edition, you will find:
The Chained Coffin
The Third Wish
Pancakes
The Nature of the Beast
The Corpse
The Baba Yaga
A Christmas Underground
The Ghoul
The Troll Witch. 
As for the rest, Hellboy Universe Essentials: BPRD will debut in November 2021, Hellboy Universe Essentials: Lobster Johnson will follow that in March of 2022, and finally Hellboy Universe Essentials: Witchfinder will round things out in July of '22.
Each book will run you $14.99 USD