Call of Duty: Black Ops Cold War is almost here, and Activision has revealed what you'll need to run the game on the PC. Well, that and a new trailer.
Heading the call
Call of Duty got its start on the PC, and as a series it's still quite a draw there. So no doubt there are more than a few fans who are planning on picking it up. But as with all blockbuster PC releases, there's a question. And that, namely, is whether or not your rig can run it (or run it well).
That mystery has been laid bare today thanks to publisher Activision, who has unveiled the spec list. It's a sheet that includes, among other things, some 200 customizable options.
From Ultrawide monitor support to cross play and everything in between, Activision has it covered over on their official site. That's something you can find here.
But, if all you're looking for are the basics to see if you can run the darn game, here's what you need to know: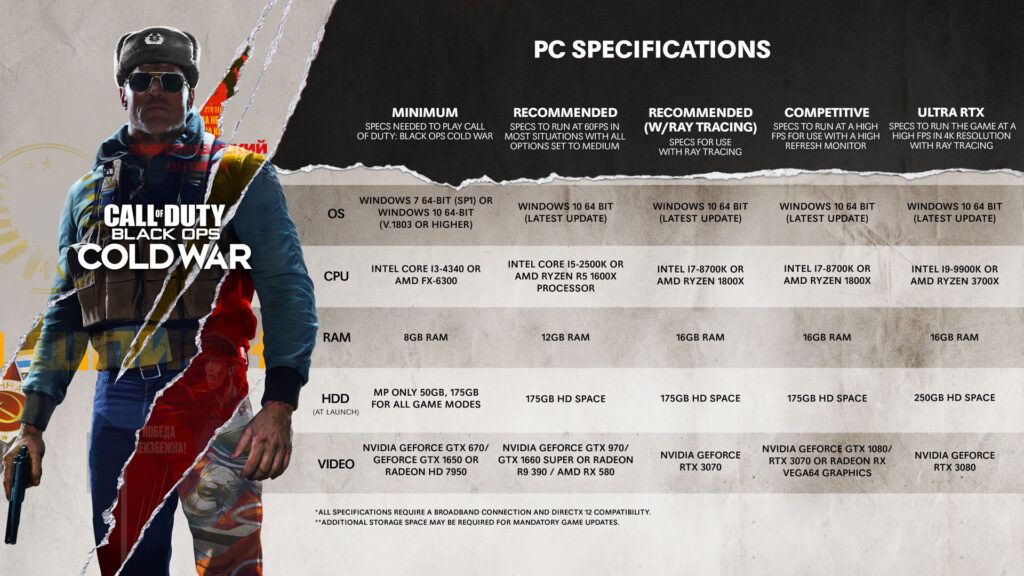 We did however, also mention a new trailer. And if you love CoD, well then chances are you're going to dig this. Actually, if you like over the top action and awesome visuals in general, you'll probably like it too.
Ready to go to war? Call of Duty: Black Ops Cold War is set to debut on the PC (and consoles) on November 13th.