The king is almost here. And when the symbiote-god Knull finally does make his arrival in the Marvel Universe, there's gonna be trouble.
Hail to the king
It might seem like Knull has already become a known quantity in Marvel's comics universe, but he really hasn't. Though he's been teased for a while now, the villainous 'god' of Donny Cates and Ryan Stegman's Venom run has actually not yet even officially arrived. That's about to change though, with King in Black.
The new event is set to close out a tumultuous 2020, and usher in 2021. In the series, Knull make his way to Earth, complete with a Marvel Universe-spanning saga attached. And of course, the action won't be contained to just one comic, as King in Black will be expanding in January with Planet of the Symbiotes.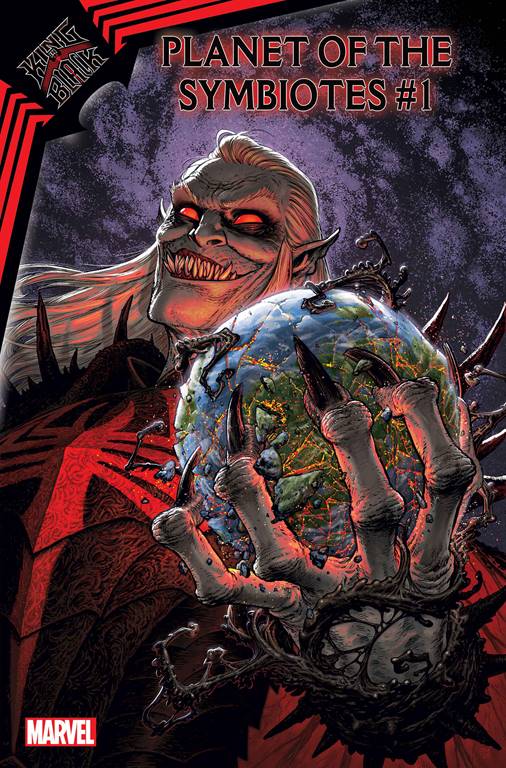 This new subtitled mini will pit the spawn of Venom against one another, in a match for the ages.
KING IN BLACK: PLANET OF THE SYMBIOTES #1 kicks things off with two essential KING IN BLACK chapters that fans won't dare to miss! Teaming up with artist Guiu Vilanova (Web of Venom: Wraith), writer Clay McLeod Chapman (Scream: Curse of Carnage) returns to the adventures of Scream. Amidst Knull's takeover, Scream is forced to take on her siblings, the other Life Foundation Symbiotes, in an action-packed family reunion that will prove once and for all who the strongest Venom offspring really is. Next, writer Frank Tieri and artist Danilo Beyruth (Web of Venom: Carnage Born, Web of Venom: Cult of Carnage) will take readers back to the Ravencroft Institute. Picking up directly on the developments from Tieri's recent Ravencroft series, this haunting tale will house surprising discoveries about Knull's legacy on Earth and reveal the role that Carnage's ancestor, Cortland Kasady, has to play in things to come.

Marvel Comics press release
Expect to see the above hit stores this January, as King in Black rolls on.