The only WWE title hitting this year (so far anyway), we got a look at some screens of WWE 2K Battlegrounds at this week's Nintendo Direct.
Cartoony combat
No, this isn't a 'sim' wrestling game, though that should have been obvious by the look of WWE 2K Battlegrounds. It's an over-the-top, cartoon-like romp, that aims to be something different than fans might be used to.
That's not necessarily a bad thing, as the game definitely looks like it has potential. Battlegrounds looks silly, but loads up with a lot of what wrestling fans usually look for in a game.
A total of 70 wrestlers will be making the roster, and it looks like the talent will be pretty spread out across the WWE's various eras. Just from the promotional material, it's easy to see that there are golden age grapplers, as well as Attitude Era characters and of course modern fighters as well. There also appears to be some kind of 'edit' feature, though it's tough to tell if that's just to edit in-game wrestlers, or if you're able to make your own.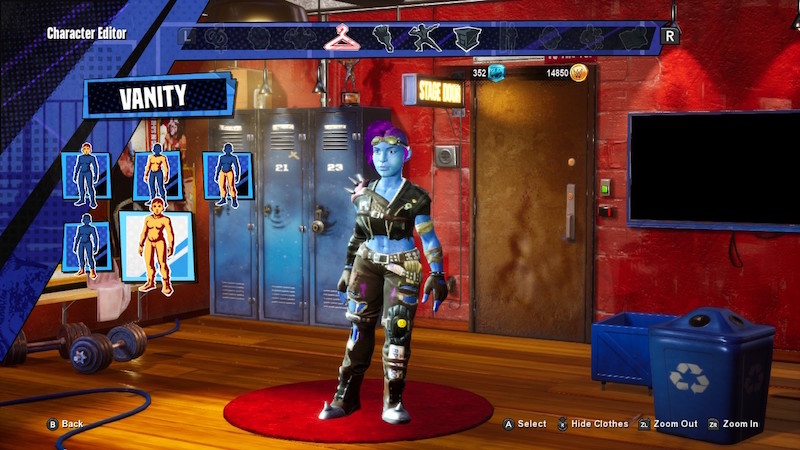 On top of that, each character has a selection of moves to pull off, and special moves. Those appear to be completely crazy, fighting game-like riffs on actual finishes etc…
Multiplayer will be available in both online and off varieties, and you'll be able to engage your friends or the CPU in multiple match types. 2K says that Royal Rumble, Steel Cage, Fatal Four Way, and something called "Battlegrounds Challenge" will all be in the game.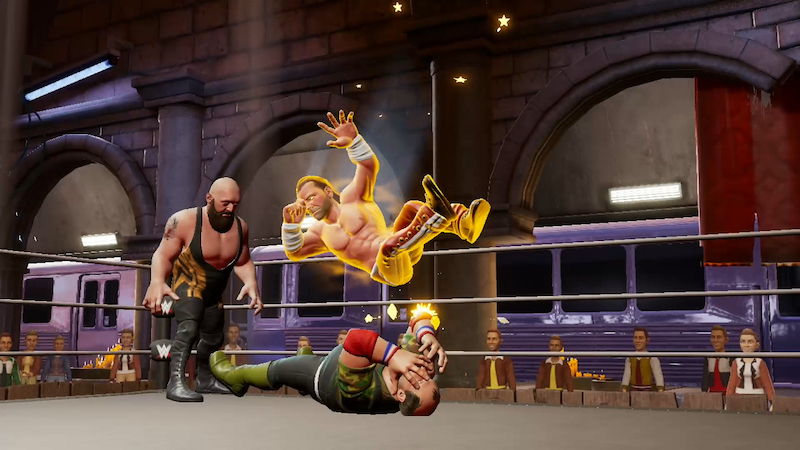 WWE 2K Battlegrounds will be available in two flavors, both physically and digitally. Pre-order incentives include a pack that's stocked with Edge, as well as a digital deluxe edition that also packs in Stone Cold, The Rock, and Ronda Rousey, plus some in-game currency to get you started.
Look for it on shelves and digitally this September the 18th.