Udon gets ever deeper into the collector 'pin' market with a trio of new offerings, exclusive to SDCC's at-home celebration this week.
Pinned to a con
If you somehow missed it, Udon doesn't just make books any more. Far from it, the company actually has set up a whole website dedicated to its new foray into the world of collector pins.
Including some of Capcom's biggest and most fan-favorite properties, the collection is one that's growing by leaps and bounds. And that includes a trio of new sets, posted as Comic Con exclusives.
No, there's no physical con this year, but you can till attend virtual panels, and indeed grab some exclusive merchandise to add to your collection. For Udon, that means Street Fighter, Mega Man, and Monster Hunter.
Street Fighter – Pin Fighter Series
Joining UDON's brand new Pin-Fighter series are six exclusive variant colors of fan favorite Street Fighter characters, including Chun Li, Cammy, Rose, Blanka, Dhalsim, and Akuma! The first Pin-Fighter series features all 36 characters from Street Fighter Alpha 3. The pins measure between 1.5″ tall to 3.5″ tall and are cloisonné hard enamel. Street Fighter fans can pick up the SDCC variants as single fighters or buy the sets! The SDCC color variants are only available during SDCC Week! Grab these and their Series 1 competitors at UDONPins.com! 

Udon
Mega Man Robot Master Series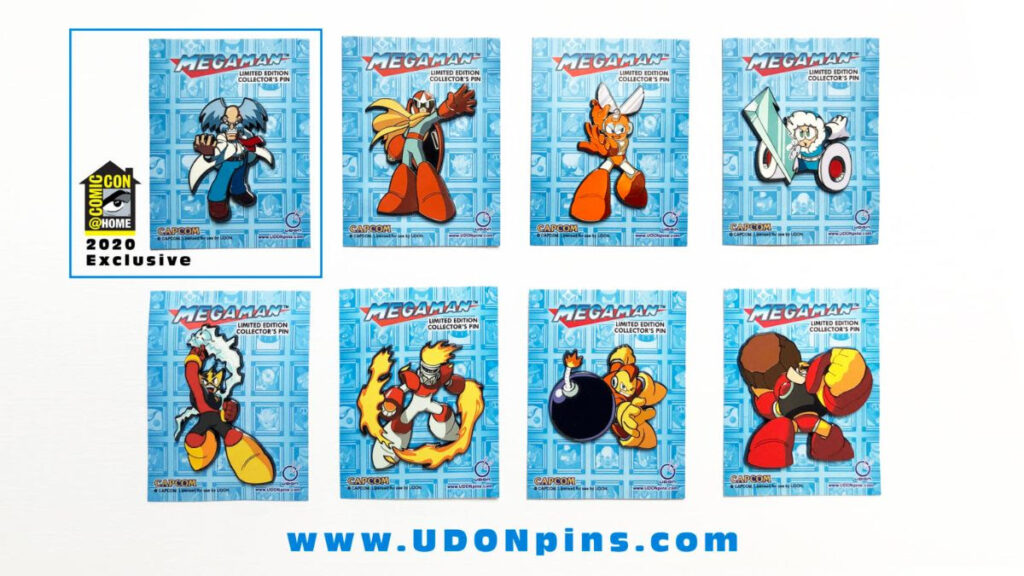 Part of UDON's Robot Masters pin series, the SDCC exclusive pin is of Mega Man's foe, Dr. Wily! The 2″ hard enamel pin features multiple screen printing for enhanced details. Also making their debut this week at UDONPins.com are Robot Masters Elec Man, Fire Man, and Bomb Man, along with fan favorite, Proto Man! Cut Man, Guts Man, and Ice Man are available now at UDONPins.com! 

Udon
Monster Hunter World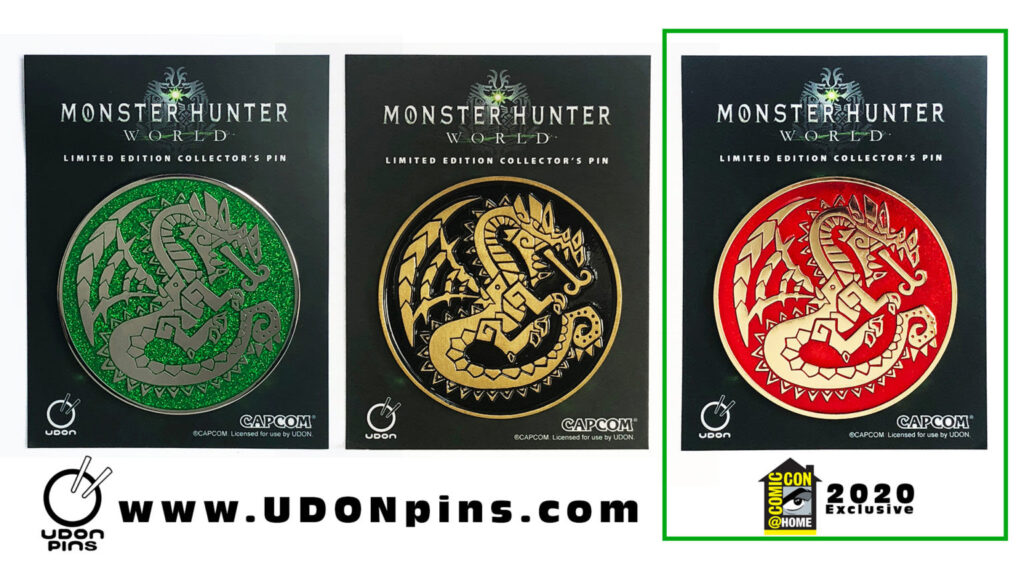 Monster Hunter World fans! You'll be able to grab this jumbo, 2 inch collector's pin of the Monster Hunter World Dragon Emblem, in a Fire Red variant available only during SDCC! It features gold color plated finishing with glowing clear red color. Antique Black & Gold and Crystal Green & Silver variants are available now at UDONPins.com! 

Udon