Did you know that Diamond Select was holding a fan vote, to pick the subject of the newest Gentle Giant Star Wars bust? Well, they were.
And the winner is
There's no getting around that Gentle Giant makes some of the coolest stuff out there. Their Star Wars stuff in particular is excellent, and that includes a brand new line of busts for 2020 called Premier Guild.
Diamond Select offers GG's stuff in its catalogs, and recently held a fan vote to pick the first bust of the year. The nominees were a trio of Return of the Jedi characters, and one from A New Hope. In all, fans could choose from Klaatu, Malakili, Tessek or Dr. Evazan (who is quite the wanted man you know).
And the winner? With a crushing 45% of the vote, (as you probably knew from the header) it was Tessek, who you might know better as Squidhead.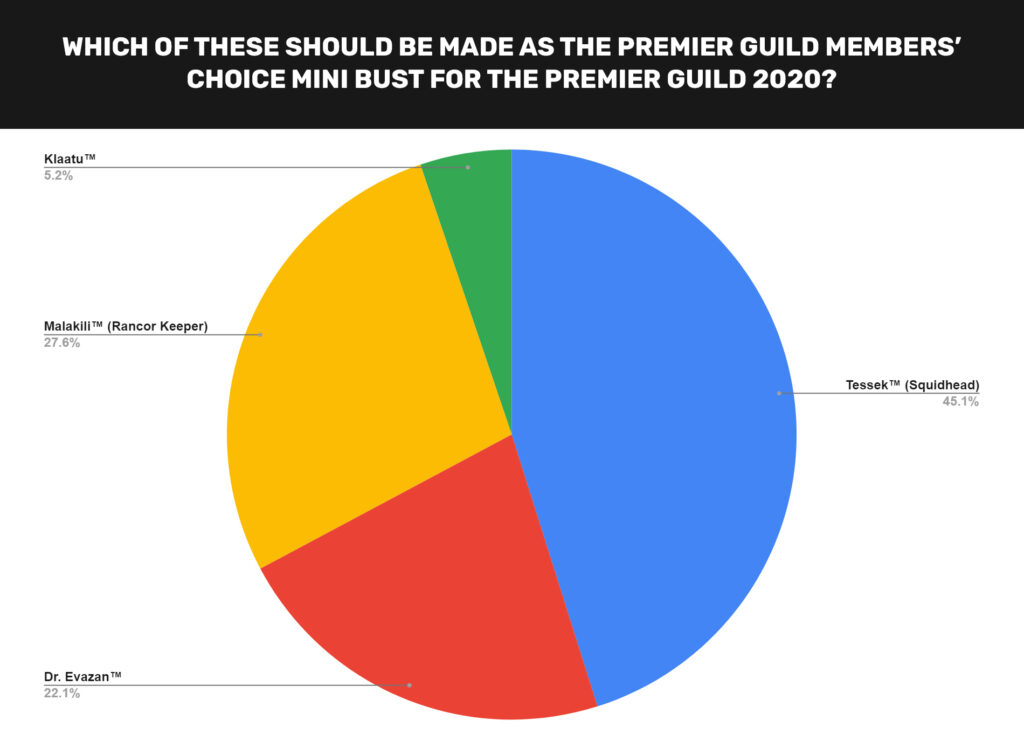 Handily defeating the underdog Malakili, the Rancor keeper, the winner was Tessek, who came out on top with 45% of the vote. Malakili came in with 28%, Dr. Evazan with 22% and Klaatu with 5%.


Tessek, a.k.a. Squidhead, was the Quarren accountant of Jabba the Hutt and was present in his throne room when Luke Skywalker came to free his friend Han Solo.


The 1/6 scale bust of Tessek will be available to pre-order starting this month, with the launch of the 2020 Premier Guild. It is exclusively available to members of the 2020 Guild, and is available as a free selection to members of the Platinum and Gold tiers. It will ship to customers in 2021. 

DST