Since a good number of people are still shut-in thanks to the pandemic, Marvel is continuing its free digital offerings through May.
More to read
More free comics? Yep, and that can't be anything other than a good thing, especially right now. Though some US states are re-opening as we continue to deal with the coronavirus pandemic, many are still locked down. And even the ones that are coming back to life are doing so slowly, to try to assess the threat as they go.
So with people still indoors more than anything else, Marvel is continuing the free digital books push that began last month. If you don't know, that comes by way of its Marvel Unlimited service.
Last month's freebies were a huge hit with readers, collecting some 2 million copies read. That selection included events like Avengers vs X-Men, Civil War, and The Dark Phoenix Saga. Huge stuff.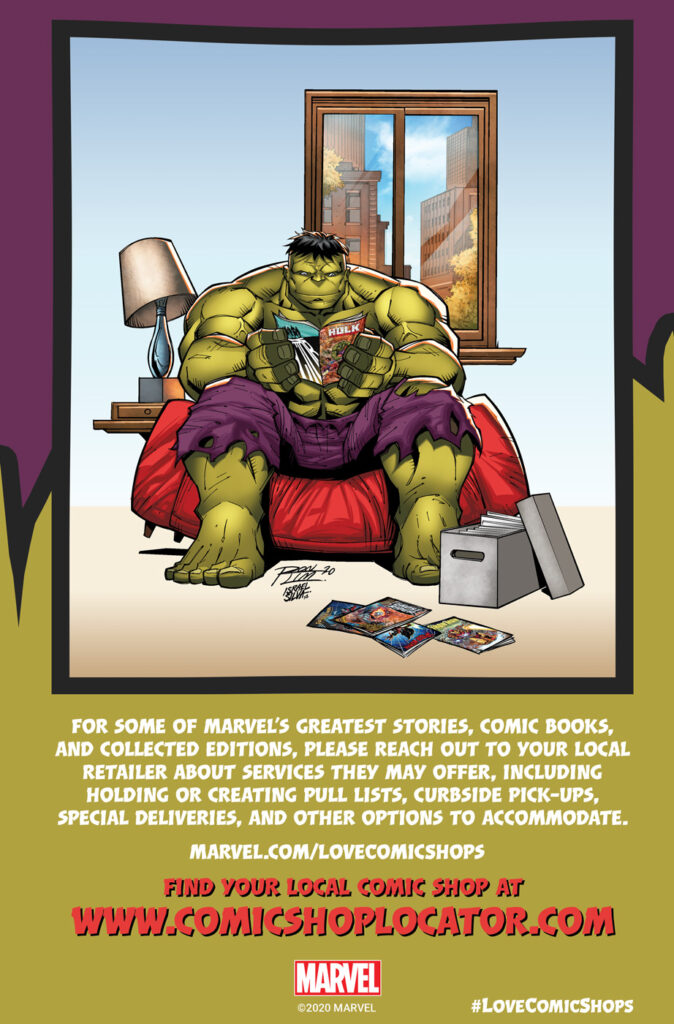 So what's on tap for this round? Well, there are some cool comics to be had as well. Most of it is newer, though there are some all-time greats like John Byrne's FF, and the original Spider-Man tales.
Here's what's on tap this month:
SECRET INVASION

Secret Invasion (2008) #1–8

SECRET WARS

Secret Wars (2015-2016) #1–9

BLACK PANTHER BY TA-NEHISI COATES

Black Panther (2016) #13–18 and #166–172

FANTASTIC FOUR VISIONARIES: JOHN BYRNE

Fantastic Four (1961) #232–240

CAPTAIN AMERICA: WINTER IN AMERICA (Issues 1–6)

Captain America (2018) #1–6

VENOM BY DONNY CATES: REX
MILES MORALES: STRAIGHT OUT OF BROOKLYN

Miles Morales: Spider-Man (2018) #1–6

MS. MARVEL: NO NORMAL
HULK: PLANET HULK

Incredible Hulk (1999) #92–105

CAPTAIN AMERICA: SAM WILSON

Captain America: Sam Wilson (2015) #1–6

DOCTOR STRANGE: THE WAY OF THE WEIRD

Doctor Strange (2015) 1–5

AMAZING SPIDER-MAN MASTERWORKS

Amazing Fantasy #15, Amazing Spider-Man (1963) #1–10
To get access to the above, fans will have to download the Marvel Unlimited app for iOS or Android. If you're expecting to have to sign up for a subscription though, you're in for a surprise. Marvel says there's no need for that.
To access Marvel Unlimited's free comics offering, download or update the Marvel Unlimited app for iOS or Android at the respective Apple and Google Play app stores, and click "Free Comics" on the landing screen. No payment information or trial subscriptions will be required for the selection of free comics.

Marvel Comics