Retro gaming company My Arcade is having a pretty great CES, with a pair of new offerings – a Street Fighter II mini cabinet and a retro handheld.
Retro fighting
If you're a 'retro gamer', then you probably know the name "My Arcade". The company makes some of the neatest little arcade cabinets on the market, with licenses that include Namco, Data East and more.
Now they're dipping their toes into fresh territory with a brand new IP in Capcom's legendary Street Fighter II: Champion Edition. Aside from the new label, this cab also represents a new form factor.
None of My Arcade's previous stuff has been of the six-button variety, but SFII is. So as you can see in the image here, they've modded their standard design. At 7″ tall and with a 3.5″ screen though, it still looks like it should still fit in with all your other My Arcade's, if you've been collecting. I have to add though that it also looks a heck of a lot more impressive for some reason. Must be that SFII styling.
But what about 2 player, you say? Well have no fear, you can connect two of the standalone units for just that. No release date thus far, but we do know each cab will cost you $49.99 USD.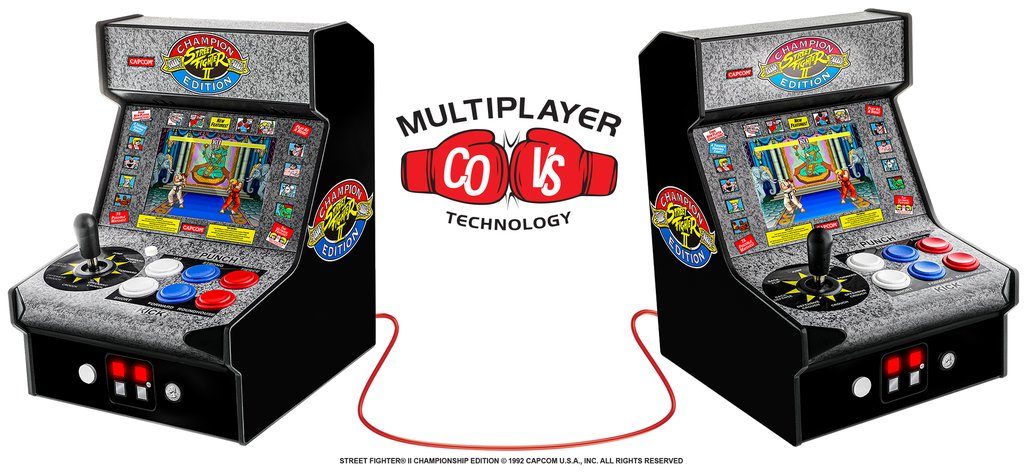 A SUPER Retro Champ
Also impressive at CES this year is My Arcade's Super Retro Champ. You might remember the previous unit that the company was selling, but this one's even better.
The Super Retro Champ allows gamers to play their SNES and Sega Genesis carts on one tidy handheld unit with a 7″ screen. Even better though, you can connect the system to a TV via HDMI cable, and use the included wireless controllers to play.
All that and a "built-in cartridge cleaning kit"? Pretty cool.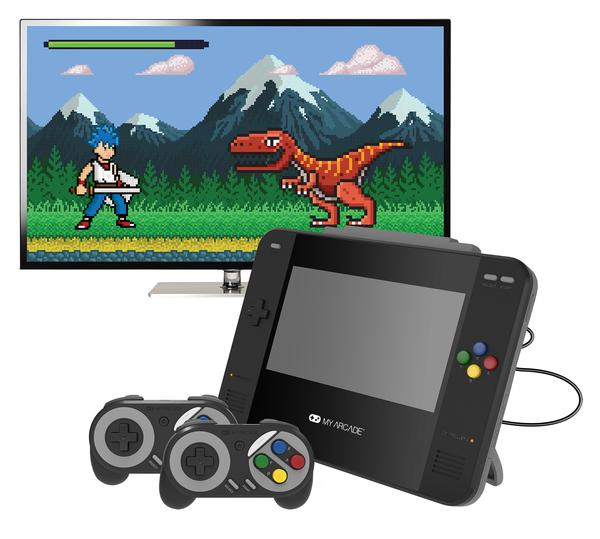 The Super Retro Champ will run $109.99 USD when it arrives at retail. No date yet for this one either though, so stay tuned for that.