Hack and slash sequel The Surge 2 is getting a bit of new content that's free to download. But that's not all as there's a season pass to buy into as well.
Post-surge
The Surge 2 seems to have found a pretty nice niche for itself, with solid word of mouth and reviews. And it looks like developer Deck13 will be keeping support flowing for it, with new downloadable content.
This'll come in two varieties, with both paid and free content arriving. The free stuff includes a decent amount of stuff too, with the Future Shock Weapons pack. That little bundle gets you four new weapons to wreak havoc with, though you'll have to do a little work in-game to get 'em.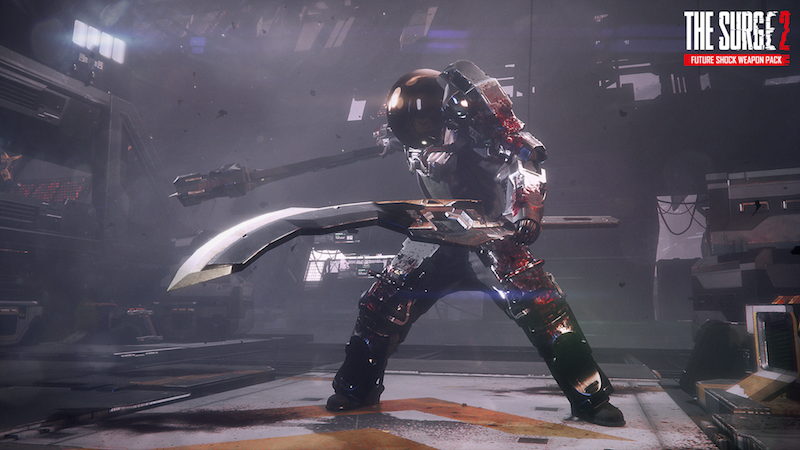 This free Weapon Pack includes the deadly Golden Twin Blades, the devastating "EFH" Heavy Duty Weapon, the brutal Mangled Articulators Punching Gloves, and the versatile Golden Harvest Double Duty Weapon. Find the enemies wielding them and execute them to claim the weapons for yourself!

Deck13
But that's just the beginning, as the season pass will offer much more, though at a cost. Deck13 is promising "more weapons, more implants, more gear sets, and a brand-new storyline DLC with hours of content in a new environment to be released down the line".
There's no pricing yet for the pass, or release date for that matter. Though if you're looking for something new to play with in the game, the Future Shock pack is available right now for the Xbox One, PS4, and PC edition of The Surge 2.