Marvel will be restarting Thor again with a fresh number one to kick off 2020, and Donny Cates will be in the driver's seat.
Thunderous
Marvel has a few pretty popular writers right now with Al Ewing and Donny Cates. Ewing, who currently writes The Immortal Hulk, will be getting a new book with Guardians of the Galaxy soon. He also did Marvel Comics #1000, a landmark title for the company.
Cates though, is even busier, with Absolute Carnage under his belt. As you can see, he'll also be moving on to another book. It's a big one too, as he"ll take the reigns of the god of thunder, Thor.
He'll be joined by artist Nic Klein, who you might know from Deadpool, Captain America, and others. Marvel is promising plenty of adventure, a bit of mystery, and a new threat called The Black Winter.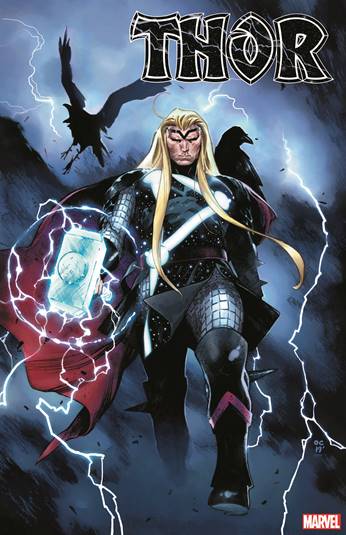 Nic Klein brings his artistic talents to Thor's new journey, starting with a brand-new look worthy of the King of Asgard. Get your first look at Nic Klein's design below and prepare yourself for the story behind Thor's eye-catching new look is as surprising as it is epic! "I'm incredibly excited and honored to be working on this with Donny," says Nic Klein. "THOR is one of my favorite comic book characters so I really tried to up my game to do Thor and all of Asgard justice."

Donny Cates has already tackled some of Marvel's most legendary characters to wild success and THOR will be no exception! "In all my wildest dreams, I could never have imagined a world in which I was worthy of writing THOR," says Donny Cates. "From Stan Lee and Jack Kirby, all the way to the legendary run I am so foolishly following by the great Jason Aaron, it is beyond an honor to enter the golden halls of Asgard, and to pave the path (Far beyond the fields we know…) for the Thunder God himself. Know that you will have my best, true believers.  For all of you. For Asgard. Forever."

Marvel Comics
The action kicks off this January.