It's a RAD week for the Switch! Well… maybe not. There actually isn't much this week, though we do get RAD, which has been a long time coming.
RADRADRAD
Yes, RAD is another post-apocalyptic game. It's a little different from what you've seen before though. Firstly, it's a roguelike (which just immediately turned off a bunch of gamers). Secondly, you play as a teenager, which makes RAD's hero starkly different from most grizzled protagonists. And thirdly, it's filled with vibrant colors. Okay, maybe you have seen some of this before.
RAD does look pretty cool though, and it's definitely the headliner this week. As for what's backing it up though, it's a pretty barren field. There's Oninaki, PC building Simulator (which has gotten a little press), and a bunch of other games you've probably never heard of.
Nintendo eShop on Nintendo Switch
RAD – The RAD game is a 3D action rogue-like set in a post-post-apocalyptic world, where humanity has faced Armageddon not once, but twice. Playing as a teenage protagonist, you must venture into the Fallow — an ever-changing, radioactive wasteland filled with unknown and unspeakable creatures. The RAD game will be available on Aug. 20.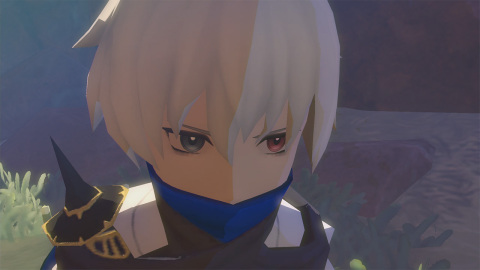 ONINAKI – The new action-RPG game, ONINAKI, tells the story of one Watcher on a journey to protect Life, after Death. The ONINAKI game features exciting hack and slash style battles, with deep customization of your daemons and weapons. Experience unique action gameplay combined with a deep and satisfying story. The ONINAKI game will be available on Aug. 21.
Nintendo eShop sales:
Nintendo eShop on Nintendo Switch, Nintendo 3DS and Wii U
Also new this week in Nintendo eShop on Nintendo Switch:
Also new this week in Nintendo eShop on Nintendo 3DS: