DC Comics' Doom Patrol streaming service-based show is hitting DVD and Blu Ray disc this fall, with a late-summer release on digital formats.
Patrolling
DC Comics has had a kind of strange time with its streaming service. Titans, their first effort, is heading into season two, and has been pretty well received. Their latest show, Swamp Thing was incredibly well-recieved, but was cancelled almost immediately (though that might have something to do with a rumored movie). That leaves Doom Patrol.
I haven't ever heard a bad word about Doom Patrol. But even so, it seems like a show that not too many people are talking about. Warner Bros will certainly be looking to change that when it lands on home video later this year.
A trio of releases are planned. Digital will be leading the way, with DVD and Blu Ray launches arriving shortly after. As usual with these kinds of things, there'll be extras included too, and the physical Blu Ray will include a code for digital copies as well. That more or less makes that one the version to get in my opinion.
The physical versions will hit stores on October 1st, with the digital version landing on August 26th.
Here's what's included:
Following the mysterious disappearance of their leader, Dr. Niles Caulder ("The Chief"), these reluctant heroes will find themselves in a place they never expected to be, called to action by none other than Cyborg, who comes to them with a mission hard to refuse. Part support group, part Super Hero team, the Doom Patrol is a band of superpowered freaks who fight for a world that wants nothing to do with them.

Warner Bros press release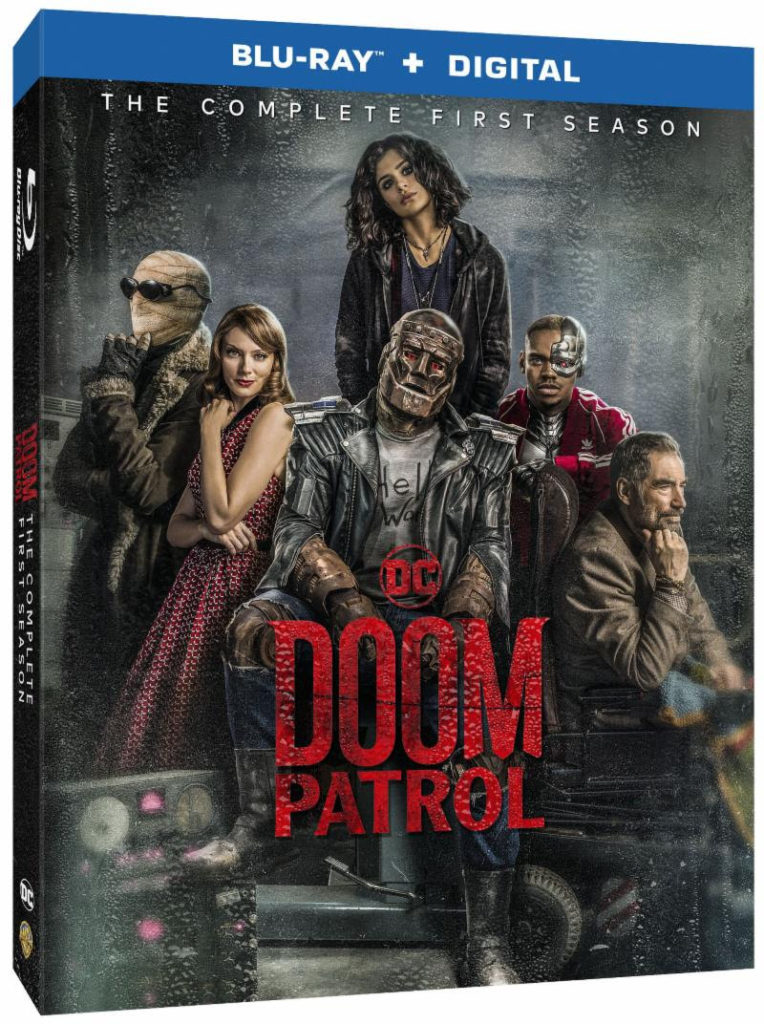 15 ONE-HOUR EPISODES
Pilot
Donkey Patrol
Puppet Patrol
Cult Patrol
Paw Patrol
Doom Patrol Patrol
Therapy Patrol
Danny Patrol
Jane Patrol
Hair Patrol
Frances Patrol
Cyborg Patrol
Flex Patrol
Penultimate Patrol
Ezekiel Patrol
DIGITAL FEATURES
BLU-RAY & DVD FEATURES