The Nintendo E3 2019 Direct was packed with just over forty minutes of surprises.
Not mentioned: SMTV, Bayonetta 3
The day got started with a Super Smash Bros Ultimate character DLC surprise, starring not one but four Dragon Quest protagonists, including the Luminary, etc. Another magic casting, sword wielding anime hero may not have been high on everybody's lists (I was rooting for the Slime, myself), but The Hero looks to bring his own suite of fancy moves, continuing the more technical trend of DLC characters. Summer 2019.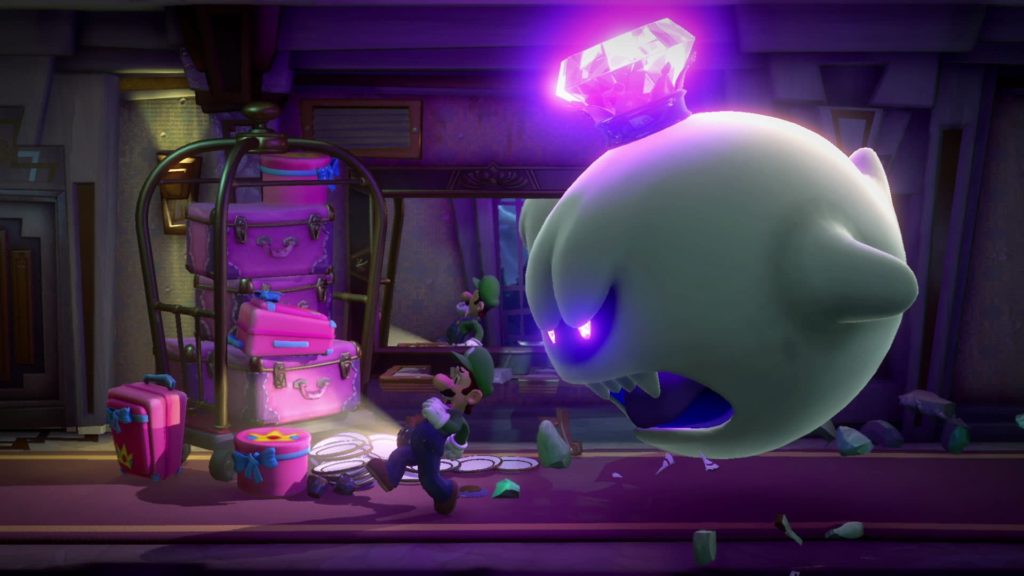 Luigi's Mansion 3, still slated for 2019 per our Nintendo E3 2019 Direct, features co-operative 2 player, joy-con sharing multiplayer, as well as a separate online mode for even more Luigis (8 total). The Last Resort is a (cleverly named) hotel with themed floors (movie sets and colosseum among them) that pits Luigi and Gooigi in a tag-team quest to save Mario, Peach, and assorted Toads. In single-player, think Pikmin 3 style character swapping.
Not one to settle with what's already been announced (which would have been a busy enough 2019), the Direct confirms Jim Henson's The Dark Crystal: Age of Resistance Tactics for later this year, letting us fight through 80 turn-based campaign battles in Thra. Features include a job system, upegradable abilities, New Game+, and more.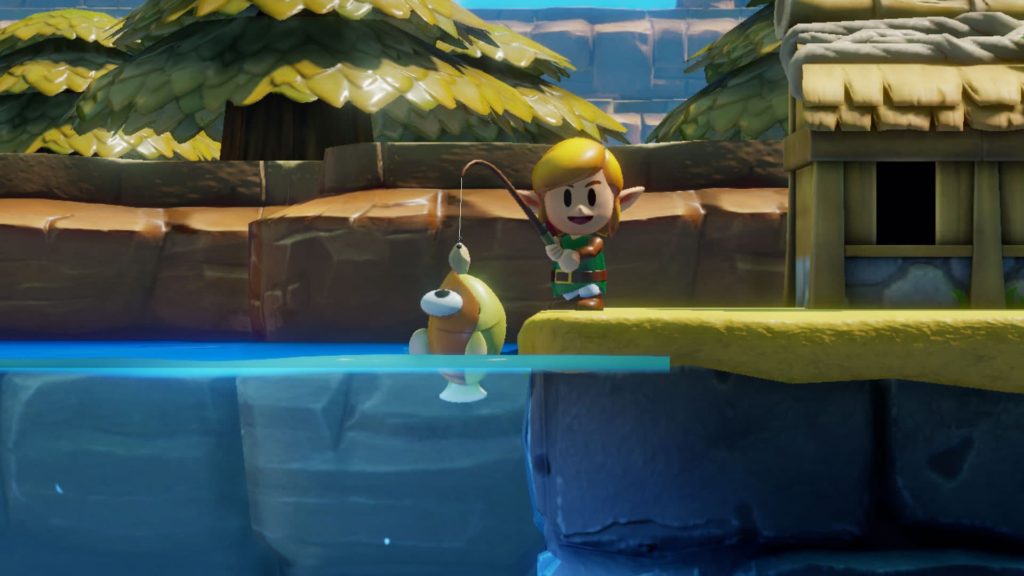 The Legend of Zelda: Link's Awakening is coming September 20, 2019, and is looking just as delightful as ever. The trailer showed off some buildable dungeons you can traipse for fancy items, including a fairy bottle.
Trials of Mana is coming to Switch in 2020 in a colorful action RPG. Meanwhile, Collection of Mana (featuring three classic Mana games) is coming to the Switch later today.
The Witcher 3 Wild Hunt Complete Edition is being ported to the Switch, as are Resident Evil 5 and 6 and a Contra Collection (Contra Collection is available today).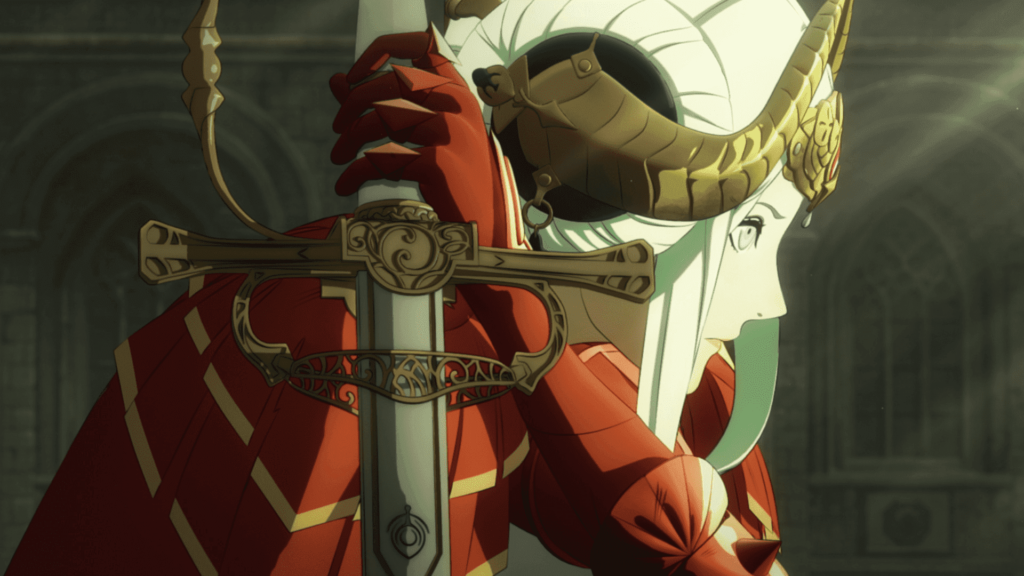 Fire Emblem: Three Houses has been reconfirmed for the July 26, 2019 release date, detailing the story beyond the School after a five year time skip.
No More Heroes III has been announced for 2020 with the return of our boy, Travis Touchdown.
A new local and online co-op Contra game, Contra Rogue Corps, is coming on September 24, 2019, and is a top-down shoot-em-up featuring a panda and a woman whose guts appear to be an alien. And up to 8 players, according to the product listing page.
The E3 2019 Direct was about halfway finished by this point, but didn't provide any time to look back and reflect on what a crazy time we live in.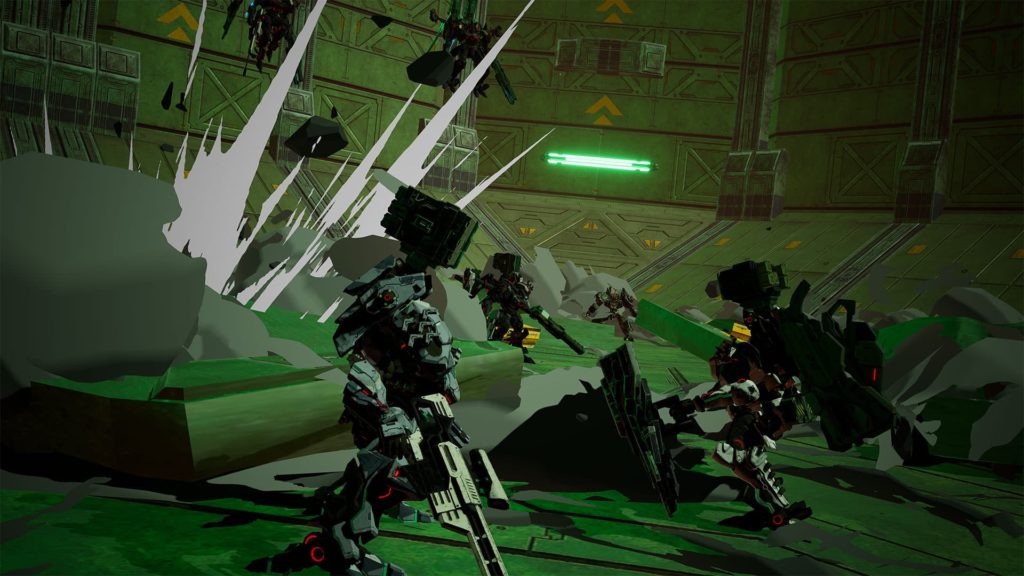 Daemon X Machina finally has a release date: September 13, 2019.
Panzer Dragoon has been announced for this winter.
Pokemon Sword and Shield showed up for a couple minutes, but I muted and looked away, because I am going to know literally nothing about the game when I start it up in November.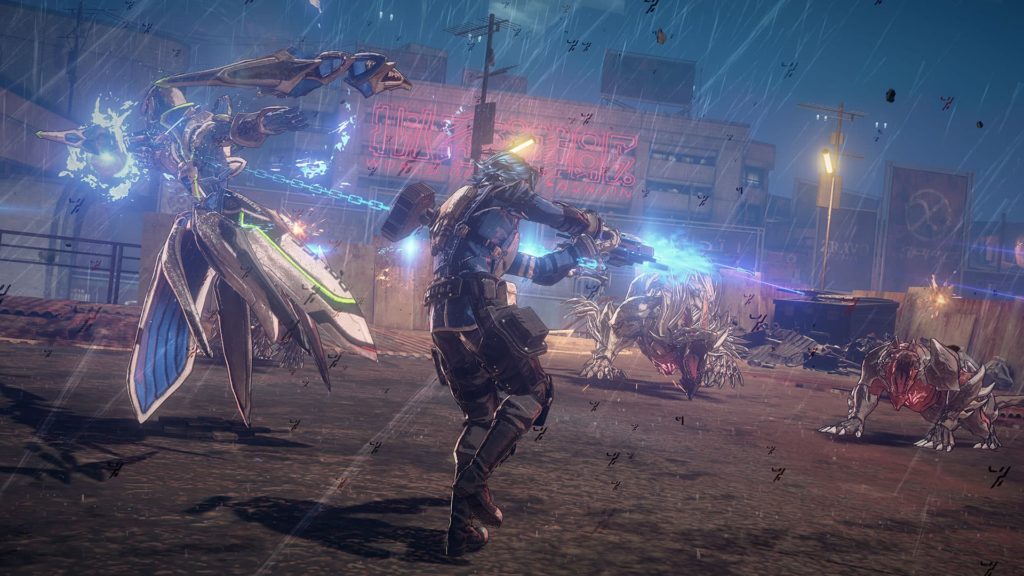 Platinum Games' Astral Chain is looking as totally sick as ever (August 30), with a longer look at gameplay and story details. Somebody is alive, and we just know it. Also, characters were seen controlling more than one Legion at a time.
Spring 2020 will see the release of Empire of Sin, a mafia style, story-driven strategy game that puts you in the 1920s.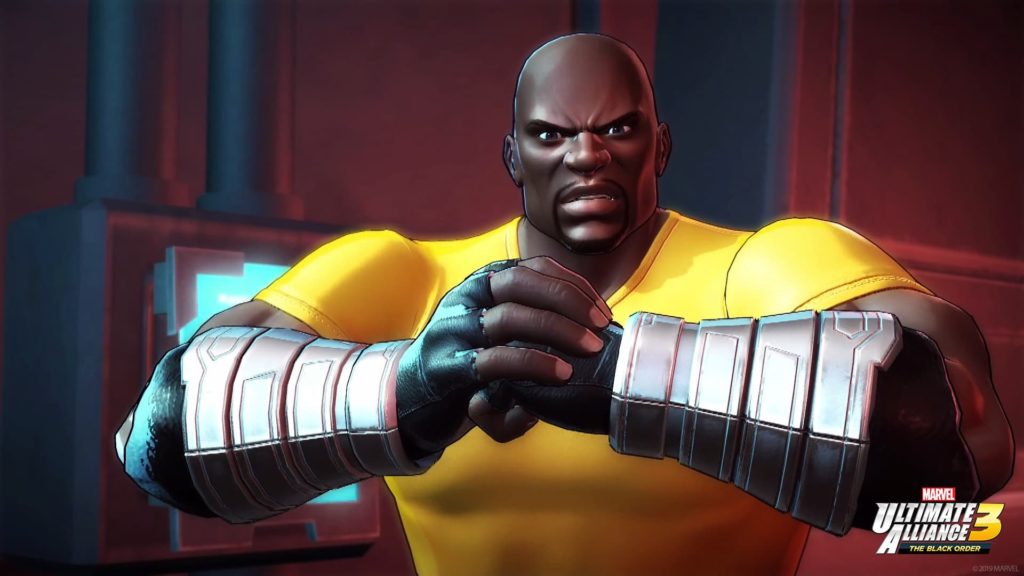 Next up, the Nintendo E3 2019 Direct showed Marvel Ultimate Alliance 3: The Black Order, with a few new characters, including Electra, Ghost Rider, Luke Cage, and more. Also mentioned: a paid expansion pass which includes three DLC packs based on The Fantastic Four, the X-men, and the Marvel Knights. It is currently unclear if the characters revealed today are part of that DLC pack.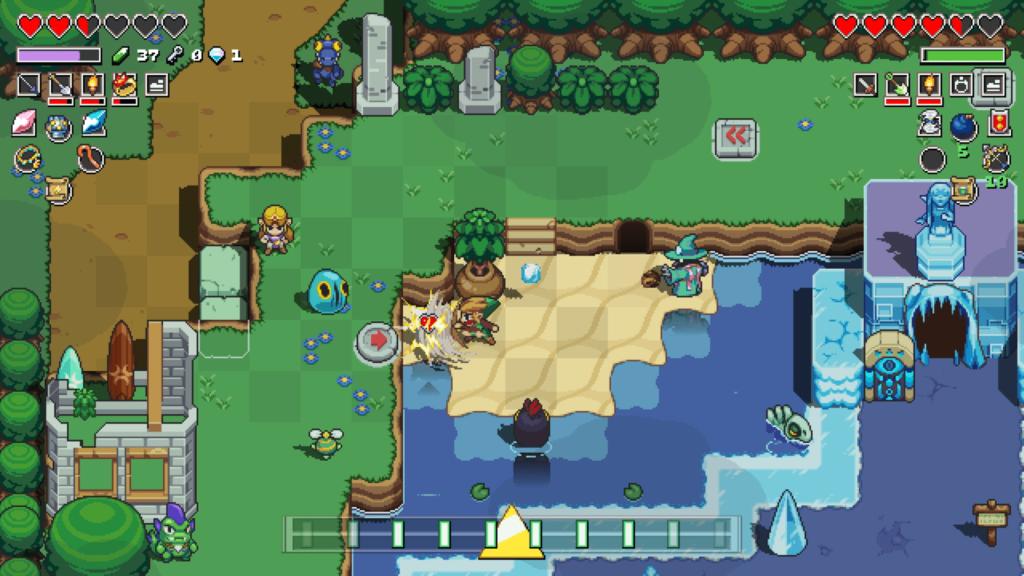 In case a couple of old-school collections aren't enough for you to play this week, Cadence of Hyrule is confirmed for June 13 (aka Thursday this week), and is going to be freaking sweet. 2-player local co-op is the name of the game, here, with a randomly-generated overworld and procedurally-generated dungeons.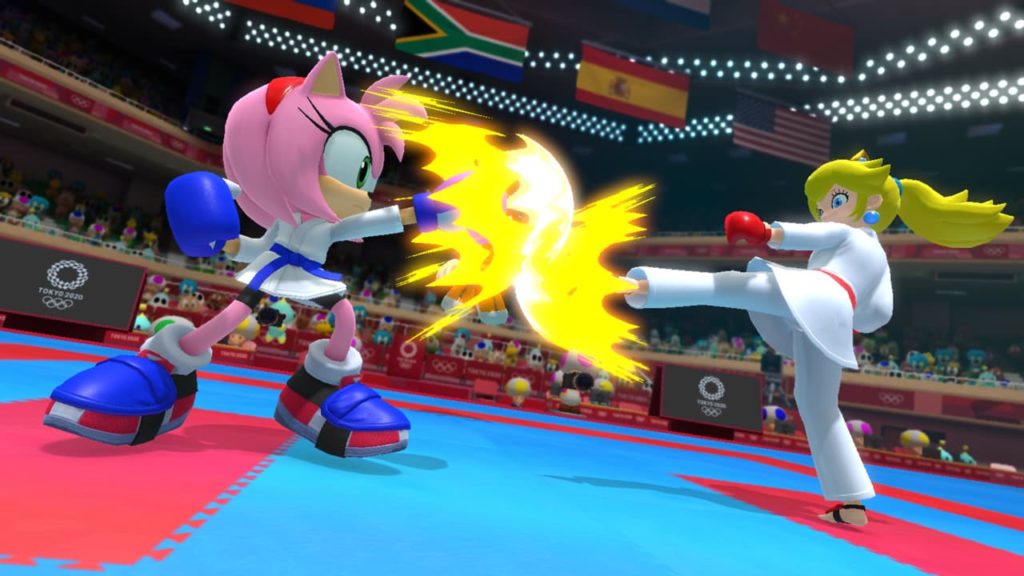 Mario + Sonic, as previously announced, will be starring in Mario & Sonic at the Olympic Games Tokyo 2020, competing in brand new sports that are featuring in next year's games, including Speed Climbing, Skateboarding, and Surfing. Look out for it in November of this year.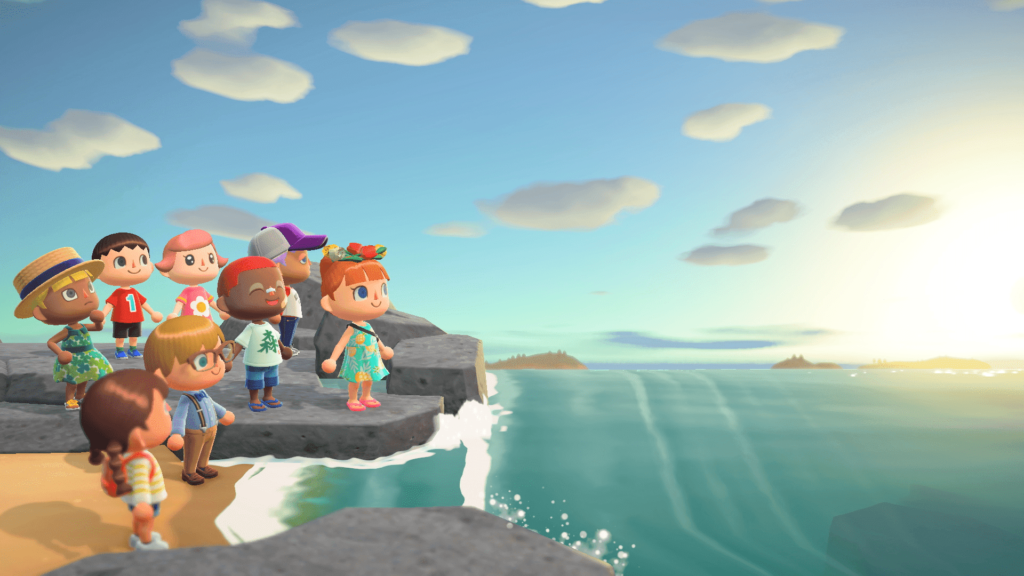 Then we held onto our pants for the gameplay reveal of Animal Crossing: New Horizons, which puts us on a deserted island, where we need to build up a livable world. Crafting is the new name of the game, and March 20, 2020 is the new release date. When it arrives, we'll be customizing the outdoors and pole-vaulting over rivers like never before.
The sizzle reel at the end showed off the Spyro trilogy for September 3, Ni No Kuni for September 20, Minecraft Dungeons, The Sinking City, Alien: Isolation, New Super Lucky's Tale, and more.
Our one more surprise came from another Super Smash Bros Ultimate character. Banjo Kazooie. Fall 2019. This is that timeline.
Oh, and one more surprise: The Legend of Zelda: Breath of the Wild's sequel is in development, and showed off some riveting story details.
That's a wrap on E3 2019 for Nintendo— at least, until the Tree House gets going! The team is currently live (watch here), and will be for hours and days to come. We'll bring more details as they come.