Super Mario Maker 2, Astral Chain, and a Link's Awakening remake for the Nintendo Switch announced at today's Nintendo Direct.
Don't take our word for it: watch the latest Nintendo Direct for yourself.
The Direct is over and done, folks. It went nice and fast. Forewarning: Pokemon 2019, Luigi's Mansion 3, and Animal Crossing 2019 were not shown. Bayonetta 3 was only mentioned. There are no new Smash Bros characters.
Got it? Here we go.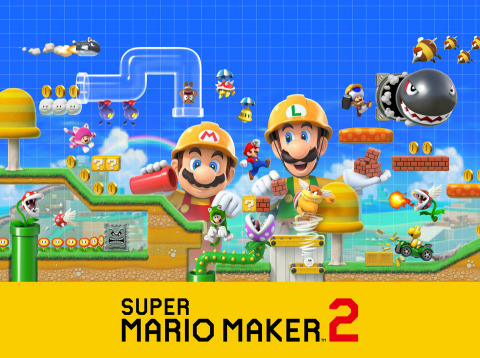 Super Mario Maker 2 is coming out with a deluge of new features. Slopes are in, as are a ton of new enemies and even the Cat Mario power-up. On-off switches, moving cameras, moving platforms, climbable trees, clear pipes, and pretty much everything else will be out in June 2019. No mention of whether or not the original game's stages will be available.
Marvel Ultimate Alliance 3: The Black Order will star the X-Men, Avengers, Defenders, and Guardians of the Galaxy ("and more") in an original story. The game will have 4-player co-op. Hero skills, synergy attacks, ultimate alliance extreme attack, basic attacks- if these are the kind of buzz words that set your heart soaring, then the delivery of the information will make you happy. The game comes out exclusively to the Switch in Summer 2019.
BOXBOY is getting a brand new Switch game, including 2-player co-op, a post-story adventure starring Qudy (the tall block), and a total of 270 stages. BOXBOY! + BOXGIRL! Launches on April 26.
Super Smash Brothers Ultimate will receive a 3.0 update in April. No details were revealed, except that Joker (part of "Challenger Pack 1") will come before the end of April. Snake, Simon, Squirtle, Pokemon Trainer, and Ivysaur amiibo are on the way this year.
Captain Toad: Treasure Tracker is receiving a free co-op update on Switch, allowing you to play through the entire game with a partner. Paid DLC ($5.99) is coming on March 14. 18 challenges across 5 courses (plus new objectives for existing courses) will be available. Early access to the first course, plus the 2-player co-op update, are available today. There will be a digital bundle including the game and DLC available today ($45.98).
Bloodstained: Ritual of the Night is coming out for Switch this summer. Gameplay is looking tight, even while the 3D models are not. Character color customization, side quests, and more included.
Dragon Quest Builders 2 has a legendary builder's outfit for those who bought the first game on Switch. The game comes out for the Switch on July 12, 2019.
Dragon Quest XI S Echoes of an Elusive Age: Definitive Edition adds the 3DS version's 16-bit 2D version for old-school fanatics, and will be the first version to include fully orchestrated field and battle tunes. Not only can you choose 2D or 3D, you can also choose English or Japanese audio. There will even be new story quests starring each of the party members. More details to come. The game will be available "this fall."
Disney TSUM TSUM FESTIVAL will offer competitive and cooperative minigames for 4 players. The game also features online play, and a puzzle mode that supports 2 players for local and online competitive matches. Available 2019.
A new update is coming to Starlink: Battle of Atlas, starring Peppy Hare, Falco, and Slippy Toad in a new series of missions (spring update). Each pilot has their own skill trees and abilities, and can play through the new missions, as well as any of the old Starfox missions. Starring baddies Pigma, Andrew Oikonny, and Leon will also appear. Starship races, faction missions, and more will be a part of the update this April.
Rune Factory 4 Special will be remastered for Switch later this year, while a title card for Rune Factory 5 continues the tradition of interesting announcements landing as softly as possible.
Square Enix's "I Am Setsuna" developer is developing Oninaki, an action RPG, that features a world where those who grieve cannot reincarnate. The "deep single-player campaign" is coming out in Summer 2019.
The long-awaited Yoshi's Crafted World is coming out on March 29, 2019, but a demo for the first course is coming out today.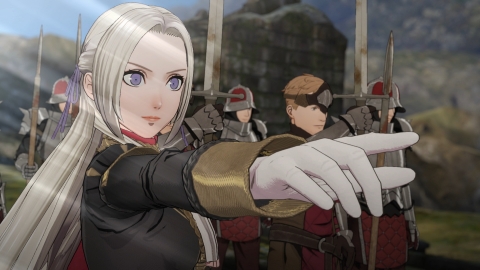 Fire Emblem Three Houses continues the series' new tradition of nameless avatars being the heroes: yours will be a mercenary led by his/her father, Geralt. An "unknown power within" spurs your hiring at the Officer's Academy, where you will teach aspiring warriors, tutor them in select disciplines (weapons, horsemanship, etc.), and send them on missions to keep the peace in the three surrounding kingdoms. "Which house will you choose?" purports decision-making a la Fire Emblem Fates, but presumably with fewer versions for purchase. I spotted a new iron gauntlet weapon, and a whole bunch more details worth checking out. Students can interact with each other, strengthening bonds and support bonuses on the battlefield. Marriage and child-rearing were not mentioned, but everything else seems to be Intelligent Systems running with the tonal shift that began with Awakening. The game has been delayed out of its Spring window to July 26, 2019.
A Seasons of War Edition will include an artbook and a sound track.
Tetris 99 looks to be a free-to-play Battle Royale Tetris game- it's the typical versus Tetris, except with 98 other players. The game is available to download today.
Dead by Daylight is coming to Switch in Fall 2019.
Deltarune Chapter 1 will be available for free on February 28. Later chapters (which will not be free) will be made available on Switch when they release.
Daemon X Machina is also receiving a demo today in 4 "Prototype Missions," including a boss battle. The game will be out in Summer 2019.
GRID Autosport is coming Summer 2019; Hellblade: Senua's Sacrifice in Spring 2019; Mortal Kombat 11 on April 23; Unravel Two on March 22; Assassin's Creed III on May 21 (with Liberation remastered and ACIII DLC included, plus motion aiming and touch input); Final Fantasy VII will be out March 26; Chocobo's Mystery Dungeon on March 20; and Final Fantasy IX will be out today.
Phew.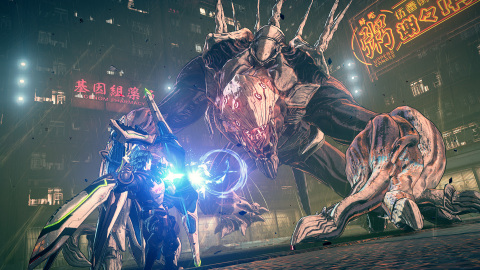 After that, a brand new action game from Platinum Games called Astral Chain is in development, with Hideki Kamiya in a supervisory role. The game looks like a sick sci-fi title. Be sure to check it out on August 30, 2019.
Bayonetta 3 was mentioned: the development team is hard at work.
Lastly, The Legend of Zelda: Link's Awakening is coming in a brand new remake this year to the Nintendo Switch. Adorable graphics update the look and feel for this Gameboy classic.
The take away? Available today: Captain Toad update; Yoshi and Daemon X Machina demos; Final Fantasy IX ($20.99); and Tetris 99 (free to play). Super Mario Maker 2, Astral Chain, and an updated Link's Awakening are the big titles newly announced. Fire Emblem is staying its course, which should make one group of fans very happy, and the other resigned to their fates.