Another big week for Nintendo gamers here in early summer, with a pair of triple-A, third party titles hitting the Switch. Wolfenstein II and Crash Bandicoot are here.
Last big week for a while?
Yes, this might be the last big week for games for some time. Why? Because July is about to kick off. Sure Jurassic World is sitting right at the top of the month, but that's seemingly it for the big games. That's no shock either, since July is one of the slowest months on the calendar every year.
But before we get to that, we've got both Wolfenstein II: The New Colossus and Crash Bandicoot: The N.Sane Trilogy this week. Those are both big games, ports yes, but big titles. And they both are good for the Switch in multiple ways.
Of course, Wolf II is a very mature title, and one that could be a harbinger for more of the same on Nintendo's console, should it sell well. Crash isn't mature in any way (seriously), but the remake collection of his first three games was a huge seller last year when it hit for the PS4. Having it shift some big numbers again could mean more support from Activision.
As for what else there is this week, well there ain't much. But with those two, you kind of don't need anything else.
Nintendo eShop on Nintendo Switch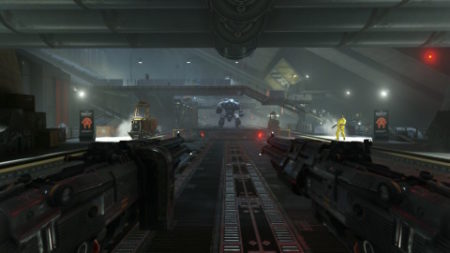 Wolfenstein II: The New Colossus – As BJ Blazkowicz, experience an unforgettable action-packed story brought to life by extraordinary characters. Reunite with your friends and fellow freedom fighters as you take on the evil Frau Engel and her Nazi army. Wage the second American Revolution your way – at home or on the go. And for the perfect blend of immersion and accuracy, use the Nintendo Switch system's motion controls to stop the Nazi threat. The Wolfenstein II: The New Colossus game is available on

June 29

.
Crash Bandicoot N. Sane Trilogy – Spin, jump, wump and repeat as you take on the epic challenges and adventures through the three games that started it all: Crash Bandicoot, Crash Bandicoot 2: Cortex Strikes Back and Crash Bandicoot 3: Warped. Relive all your favorite Crash moments in their fully remastered graphical glory. The Crash Bandicoot N. Sane Trilogy game is available on

June 29

.
Nintendo eShop sales:
Nintendo eShop on Nintendo Switch, Nintendo 3DS and Wii U
Also new this week: