The year is almost half over and June is here. That means two things really. The first is that E3 is only days away, and the second is that there aren't going to be a ton of big name games released across the next few months. Or… does it?!
The Wasteland? Maybe not
I'm going to shock you. Well, if you haven't been paying attention to this point, I am. Guess what? June is pretty darn good for new games this year. I know. I KNOW.
Normally, we'd be kicking off the summer doldrums this month, but just look at this slate of new games. One you do, it's kind of hard not to be excited by at least a few. This month sees the likes of Shaq Fu, Vampyr, Inquisitor – Martyr (for PC), and LEGO The Incredibles all land at retail. Want more? The Crash console expansion finally happens with Xbox One and Switch versions of the N.Sane Trilogy, and Wolfenstein II hits Nintendo's console as well.
That's a lot of big stuff, especially for a month that usually has little. There are even a few smaller releases that look enticing like Flashback, OnRush, and Tempest 4000.
Yes, it's weird, but maybe this is the new normal? Have a look at the listing below and make your picks for the month.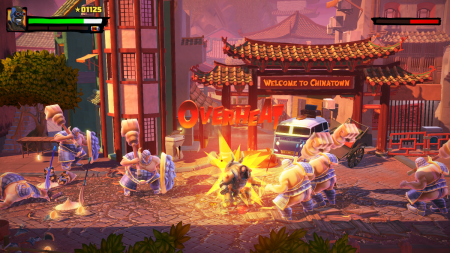 6/5
Shaq Fu: A Legend Reborn – Switch, PS4, Xbox One, PC
OnRush – PS4, Xbox One
Vampyr – Xbox One, PS4, PC
Warhammer 40k: Inquisitor – Martyr – PC
6/8
6/12
Super Bomberman R – Xbox One, PS4
6/15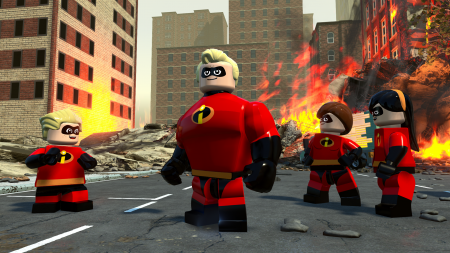 LEGO The Incredibles – Xbox One, PS4, Nintendo Switch
6/19
Steamworld Dig 2 – PS4, Switch
The Lost Child – Switch
Flashback – Switch
6/22
New Gundam Breaker – PS4
Mario Tennis Aces – Switch
BlazBlue Cross Tag Battle – Switch, PS4
6/26
The Crew 2 – Xbox One, PS4,  PC
Brawlout – Switch
Tempest 4000 – PS4, Xbox One
Y's VIII – Switch
6/29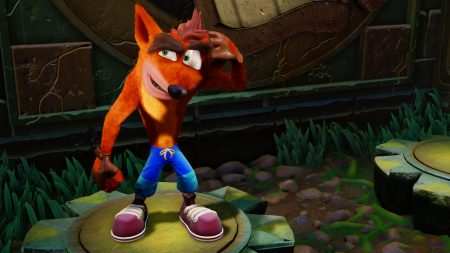 Crash Bandicoot: The N.Sane Trilogy – Xbox One, Nintendo Switch
Wolfenstein II: The New Colossus – Switch
Victor Vran – Switch