It is a very good week indeed for Nintendo fans, with a few standouts landing on the Switch. Chief among those is Mulaka, a game that hasn't had a ton of press, but looks gorgeous and seems like a solid winner.
Viva
Yeah, I'm liking the way this one looks. Mulaka stars an adventure that focuses on indigenous South American culture – Tarahumaran in particular. There's a malevolent supernatural force to battle, and a pantheon of gods to draw power from. And on top of all that, it's great looking.
Have a peek:
Aside from Mulaka though, there's a surprising amount of good looking stuff this coming week. There's the new Scribblenauts, Fear Effect Sedna, and even some DLC for Xenoblade Chronicles 2. Good stuff.
Here's the full list:
Nintendo eShop on Nintendo Switch
Mulaka – Dive into northern Mexico's breathtaking landscapes with Mulaka, a 3D action-adventure game based on the rich indigenous culture of the Tarahumara. Embark on the journey of a Sukurúame, a Tarahumara shaman known for impressive running abilities. Fight back the foulness corrupting the land, while drawing upon the powers of demigods.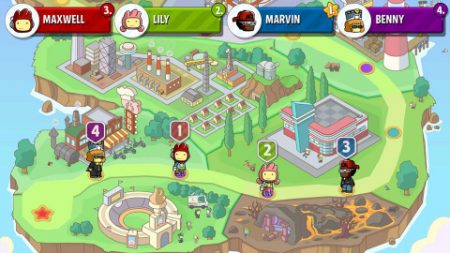 Scribblenauts: Showdown – Use your imagination and go head-to-head in the ultimate multiplayer showdown. Enjoy a party-style Scribblenauts experience, conjuring more than 35,000 objects from the vast Scribblenautsdictionary to outsmart your opponent in more than 25 mini-games. Scribblenauts: Showdown launches on Nintendo Switch on

March 6

.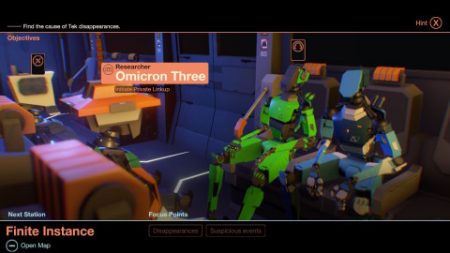 Subsurface Circular – A detective stationed on the Subsurface Circular investigates a series of disappearances among the city's robotic working class. Collect words and phrases, and then use them in dialogue puzzles to uncover the world's secrets and determine its future.
New Updates and DLC:
Xenoblade Chronicles 2 – New DLC is releasing for owners of the Xenoblade Chronicles 2 Expansion Pass. Buy the Expansion Pass to gain access to titanic new content, including the pack below and a new story this fall. To learn more, visit the official Xenoblade Chronicles 2 site.

Helpful Items Pack 4 – Launching on

March 1 at 9 p.m. PT

Upgrade Parts for Poppi 2: 30,000 Ether
Driver Essentials Set 3: Legendary Core Crystal x 8, Overdrive Protocol x 3

And that's not all! New free content is releasing for all Xenoblade Chronicles 2 players at the same time in a free software update, including a new "New Game Plus" mode for players with save data from the final chapter who have cleared the game. This mode carries over some elements from the save data and unlocks many new features.
Nintendo eShop sales:
Nintendo eShop on Nintendo Switch, Nintendo 3DS and Wii U
Activities:
Happy Pokémon Day! – Feb. 27 is the day to celebrate all things Pokémon. The holiday commemorates the launch of the very first Pokémon games in Japan way back in 1996. To celebrate, My Nintendo is offering wallpaper inspired by the upcoming 2D Detective Pikachu game for the Nintendo 3DS family of systems. You can redeem your My Nintendo points and plaster your PC or smart device with detective Pikachu's adorable face!We're also offering a Pikachu & Poké Ball inspired Nintendo 3DS HOME Menu theme. You can redeem your My Nintendo reward points up to three times to receive up to three codes. Use this printable card to share codes or wish your friends a belated Happy Pokémon Day.For more My Nintendo news, visit https://my.nintendo.com/news.
Also new this week: