Own a PSVR and starving for virtual reality experiences? Well you might be happy to learn that Sony says over 60 games are on the way.
Virtual playtime
First, the good news. And that's that 60+ games are heading to the PSVR. This is a sorely needed infusion since the platform hasn't really had a solid run. That might be putting it nicely too. Games have arrived in drips and drabs, with most stuff being of… well lets' say not-blockbuster level.
And that factors into the bad news today. While there are indeed over 60 titles on the way, almost all of them are games that you've never heard of. Sure, Sony highlights cool-sounding titles like Doom VFR, and Gran Turismo, but there are way more games that sound like filler than anything else.
To be fair though, the games that are big releases sound pretty sweet. They are:
Bravo Team
Doom VFR
Gran Turismo Sport
Megaton Rainfall
Moss
No Heroes Allowed
Obduction
PixelJunk VR: Dead Hungry
Stifled
The Elder Scrolls V: Skyrim VR
The Inpatient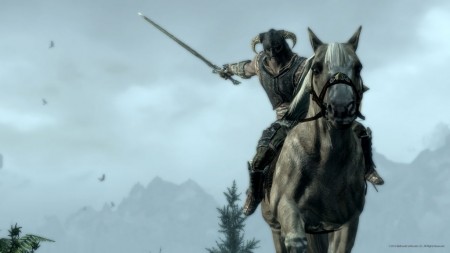 Not a bad list. The rest of what's coming in 2017? Kinda meh.
Anamorphine
Ark Park
Brain Voyagers
Chernobyl
CoolpaintVR
CubeWorks
Discovery
DragonBlast VR
Dream Angling
Drunkn Bar Fight
DWVR
End Space
Everest VR
Fishing Master
Flatline: Experience the Other Side
Ghosts in the Toybox
Hex Tunnel
Honor & Duty
Hopalong: The Badlands
Justice League VR
Light Tracer
Monster of the Deep: Final Fantasy XV
Nothin' But Net
Prana
Quar Infernal Machines
Radial-G: Racing Revolved
RadianVR
Rec Room
Run Dorothy Run
Sculptrvr
Serious Soccer
Shooty Fruitie
Snow Fortress
Stardrone VR
Super Amazeballs
Survios
The Rabbit Hole
The Solus Project
Virtual Engagement Confronting Fears
VirtuGO
VR Apocalypse
Some decent enough stuff in there, but certainly not what I was hoping for.
Yes, that's right, I do have a PSVR at home. Am I bitter? Probably. I think I've got good reason to be though. For their part, Sony also talked up some of what's coming in 2018. Honestly I wouldn't say it's all that much better.
Golem
The American Dream
Torn
Xing
Alvo
Ariel
Blasters of the Universe
Chainman
Cold Iron
Dead Secret
Dragonflight VR
Drone Fighters
Dungeon Chess
End of the Beginning
Knockout League
Penn & Teller VR: Frankly Unfair, Unkind, Unnecessary and Underhanded (including Desert Bus)
Pixel Ripped 1989
Tough to get all that excited for any of that. Hopefully there'll be a few surprises in there, and maybe a few unannounced games that'll pop up on the calendar. As it stands now though, I'm looking forward to Doom VFR… and that's about it.
While I can't really call the PSVR DOA, I think I can say -as an owner- that it's been a disappointment.