It's another big week for Nintendo, but for their 3DS instead of the Switch. Yes fans, it's Metroid: Samus Returns time.
For the second time
Samus Returns is of course, a remake of the GameBoy classic Metroid II. While the first title in the series debuted on the NES and became an instant classic, Metroid II landed on Nintendo's fledgling portable console to a bit less fanfare. It's also not remembered quite as fondly as that original game, though in many ways it's even better.
True, the pea-green graphics weren't so terrific, but everything else was. The level design was excellent, the controls spot-on, and even the graphics were improved over the NES original. Though now, even that version looks archaic next to the game that's arriving tomorrow.
With the 3DS edition, renamed Metroid: Samus Returns, the graphics are vastly improved. And you know, actually in color. Always nice.
The 3DS actually gets Minecraft this week too, which is another pretty big title. As for the Switch, it's NBA 2K18 time, which is sure to make more than a few fans happy. And yes, there's a Neo Geo game too.
Nintendo eShop on Nintendo 3DS
Metroid: Samus Returns – Explore a hostile alien planet as legendary bounty hunter Samus Aran. Her mission? Terminate the Metroid menace in a masterful reimagining of her 1991 Game Boy adventure. This intense, side-scrolling action platformer revitalizes classic gameplay with stunning 3D visuals and a wide range of new content sure to please both new and veteran players. The Metroid: Samus Returns game will be available on Sept. 15.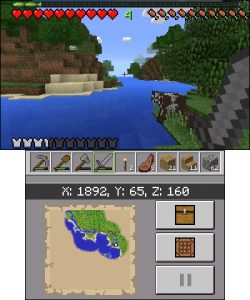 Minecraft: New Nintendo 3DS Edition: Fans of Minecraft will have another way to play the hit creation game when it comes to New Nintendo 3DS systems. This portable version of the game comes with Survival and Creative modes, five skin packs and two texture packs. Minecraft: New Nintendo 3DS Edition is available now in Nintendo eShop. The packaged version will launch at a later date.
Nintendo eShop on Nintendo Switch

NBA 2K18 – The highest-rated annual sports game of this console generation comes to Nintendo Switch. Test your skills against friends* or RUN THE NEIGHBORHOOD with your MyPLAYER on the Road to 99. NBA 2K18 will be available in Nintendo eShop on

Sept. 15

and in stores on

Oct. 17

.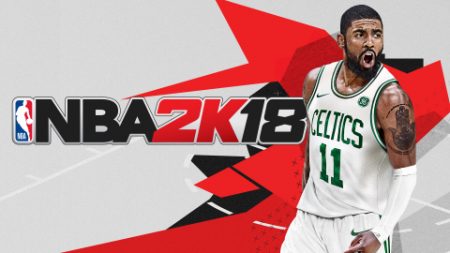 Nintendo eShop sales:
Nintendo eShop on Wii U and Nintendo 3DS
Activities:
YO-KAI WATCH 2: Oni Evolution Update (Version 2.0): Anyone that owns the YO-KAI WATCH 2: Bony Spirits or YO-KAI WATCH 2: Fleshy Souls games can download a free "Oni Evolution" software update starting today. It adds the Yo-kai Watch Psychic Blasters mode with additional bosses to battle against, the chance to befriend new Yo-kai and more fun features. This update also allows players the ability to transfer save data from the YO-KAI WATCH 2: Bony Spirits and YO-KAI WATCH 2: Fleshy Souls games to YO-KAI WATCH 2: Psychic Specters, which launches on

Sept. 29

.
Theme Shop on Nintendo 3DS:
New themes this week include:

Metroid: Samus Returns Samus Aran
Also new this week: